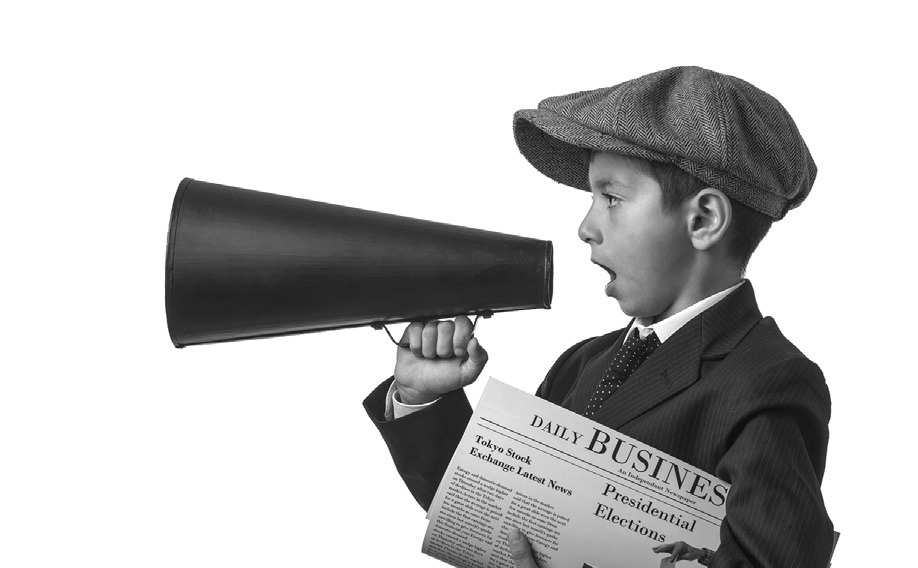 Indian Journal Stories from the past
Stories from the past
147 YEARS AGO
Thursday, June 22, 1876
TRIAL OF CALVIN COKER
A special session of the Circuit court was called at the Court House in Coo-wee-scoo-wee District, Cherokee Nation by Judge J.B. Mayes, on the 29th day of May, 1876, for the trial of Calvin Coker, charged with the murder of Isaac Journeycake, an adopted Delaware citizen of said Nation.
The writ charged that Calvin Coker murdered Isaac Journeycake, Saturday, 12th day of June, 1875, by shooting him with a revolver.
News Briefs
– Baseball has become a nuisance in the columns of newspapers.
– The anniversary of the battle of Bunker Hill was appropriately celebrated on the 17th instant.
– The thanks of the Indian Journal are due Mr. R.O. Ross, for an early telegram announcing the nominations made at Cincinnati for President and Vice President.
– An Ohio man feeds arsenic to 13 of his brother's family – four of whom die – murders his own father and mother – makes away with his wife and child and commits forgery and robbery to marry his servant maid. – The Toledo Commercial
Passing Through
A party with nine wagons drawn by oxen passed leisurely through our streets yesterday "going to Texas." They were from Missouri. There were 27 women, nearly of an age, size and looks as to be taken for twins; bare-footed and stockingless they were, and they had such a lot of babies; 67 in all in the party. Won't they make an accession to the population of Texas. Well, Texas is a good state for them. We hope their condition will be improved when we meet them again.
A CREEK'S VIEW OF THE SITUATION The following are the views of Locho Hajo, principal chief of the Creek Nation, upon the territorial question: "Briefly and emphatically, on behalf of my people, do I protest against any and every form of a territorial bill? Has not the government of the United States guaranteed to us our country, as we now are in possession of it, as long as grass grows and water runs? Then if so, let your prosperous and enlightened government act in good faith, and stand by her treaties with us, which she should hold sacred."
••••• 120 YEARS AGO
Friday, January 16, 1903
Round About Town
– Just now the town is full of strangers seeking to better their fortunes and among these late arrivals is C.E. Foley, Jr. This young man came on the 2nd of January and will grow up with the town. Our tardiness in chronicling this important news item is due to our taking too much stock in single statehood matters last week.
– A Baptist preacher from the Choctaw side went up against a "skin game" on Front street Monday and was "touched" for $45 in cold coins of the realm. He made quick and bitter complaints to the city marshal, but the officer could do nothing for him – the chief promoter of the "graft" had "vamoosed."
– The great auction sale of town lots, which was pulled off Monday, was very successful and property owners are well satisfied with the results. Outsiders, representing lots of capital, were present and invested their money. If the weather had been more favorable and railroad service throughout the country better, the sale would have no doubt been immense.
Looking Backward
When Eufaula was in its swaddling rags, so to speak, the store clerks unloaded all the merchandise received from the car and delivered the same in farmer's wagons at their respective stores. There were no dray lines operating in Eufaula then. The cattle and hogs bought by the merchants were rounded up on the range and driven to town by the clerks. Cotton was bought in pretty much the same way as now, only not in such quantities and was weighed and emptied by the clerks.
Fus Fixico's Letter
(Fixico the alias of Journal Editor Alexander Posey) So I was quit talk about Creek deeds this times. Maybe so Porter was get mad and say he won't issue deeds soon if I was not shut up tight like terrapins. Maybe so he don't give me no office neither, like delegates to Washington and superintendent public instructions. So I was stop bother him about deeds. Hotgun say all I was had to do to get my deed was drink lots of sofky and wait till it was come.
••••• 100 YEARS AGO
Thursday, November 8, 1923
Armistice Day 1923
"Our prayer that we may never forget."
DALLAS SOWELL LYNCHED BY MOB FRIDAY NIGHT Man Charged with Attack on Woman was Hung in Old Barn at Outskirts of City Dallas Sowell, 18, accused attacker of a woman, was taken from the McIntosh county jail and lynched by a band of 11 masked men at 1:15 o'clock Saturday morning.
Taking advantage of the releasing of extra guards who had been on duty since Sowell's arrest, the band swooped down on the little jail and made away with the prisoner quickly and quietly.
A posse headed by M.B. Moore, sheriff, located the body of Sowell hanging to a beam in a barn in the northeast part of the town at 5 o'clock.
Sowell was alleged to have attacked Mrs. Berti Montgomery, wife of Jarbe Montgomery, at their home several miles from Eufaula on the morning of September 14.
Montgomery was away from home, and his wife, who had spent the night with her parents, returned to the home and was seized by Sowell, who knocked her unconscious and is alleged to have attacked her.
MOTHER CLAIMS SOWELL INSANE
Okemah, Okla., Nov. 7 – Dallas Sowell, the man who was lynched at Eufaula last Saturday, was insane is the belief of his mother and those who knew him about the Bigaham neighborhood where he was reared.
He was arrested here last February on a charge of stealing a watch and clock but was released. After about a month at home with his mother, he disappeared, later returning home with a pony found to have been stolen near Sallisaw.
WALTON ESCAPES JURY INDICTMENT
Suspended Governor Apparently Not Among 21 Named OKLAHOMA CITY, Nov. 8 – The district court grand jury which was called primarily to investigate charges that Gov. J.C. Walton misused state funds by using state highway department employees in checking initiated petition 79, returned 21 indictments in a report to Judge Geo. W. Clark today.
While the names of those against whom the bills were returned could not be learned, it was understood that Walton was not among them. Only minor criminal cases were said to have been covered by the indictments.
••••• 80 YEARS AGO
Thursday, November 4, 1943
REPUBLICANS ARE CLAIMING VICTORY ASSURED IN 1944 WASHINGTON, Nov. 3 – The republican party's sweep in yesterday's off-year election in New York, New Jersey and Pennsylvania and its close race for governor in normally democratic Kentucky encouraged most GOP leaders today to predict victory for their party in the 1944 national elections.
Mrs. Pickard Named WAVE Recruiter Here Chief Specialist J.L. Keevil, recruiter in charge of the U.S. Navy Recruiting station at McAlester, announced here today that Mrs. V.R. Pickard of the Eufaula Cleaners has been appointed Civilian WAVE recruiter for Eufaula and the surrounding territory.
Stidham Raises $93 On War Chest Drive With a Hallowe'en party and carnival held at the school Friday night, the citizens of Stidham raised $93.43 toward their quota of the county's war chest drive, according to R.H. Carey, prominent citizen of that community.
Tire Inspection Warning Issued By Ration Board
November is the month for "C" gasoline ration owners to have their tires inspected if it has not been taken care of lately, Jim R. Doss, county ration board chairman, said Wednesday.
First inspection or the "I" motorists was February 28 and within every three months period thereafter – on or before May 31, August 31 and November 30.
Inspections should be at least 45 days apart.
••••• 75 YEARS AGO
Thursday, November 18, 1948
Retail Sales At High Mark of Year in August Eufaula retail sales as measured by the two percent state sales tax, reached a high mark for the year in August, with a gain of nearly 30 percent over the same month in 1947.
In August, 1947, Eufaula reported $2,792.28. The gain this year over last for that month amounted to $753.46.
Hunters Bring Back Load of Game From Rocky Mountains Three Eufaula hunters brought back more than 1,200 pounds of game from their hunting expedition to the Mogollon Mountains in Western New Mexico.
The three, Senator Roy White, Mark Moore and D.C. Janeway, each bagged one deer, one bear and one wild turkey during their two weeks hunting trip.
New Approach To City Sewer Problem Slated In an effort to find an alternative to a $176,000 bond election, a citizens committee will call on the state Health Department to try to find a less expensive solution to Eufaula's sewer problem.
••••• 50 YEARS AGO
Thursday, November 22, 1973
Strange Story Of the Indian Bank
Bartlesville, Okla. – William W. Keeler, former board chairman of Phillips Petroleum Co. and appointed "chief " of the Oklahoma Cherokee Nation, has been revealed as a secret contributor to the Committee to Re-Elect the President (Nixon) of $100,000.
Phillips Petroleum denies any knowledge or complicity in the gift. The Committee (CREEP) repaid the sum to Keeler following disclosure of the gift in August.
"Selmon Day" Plans Progressing
Gov. David Hall has been penciled in as a guest at the celebration, and we are in hopes that this can be confirmed within the near future. Whether he can attend or not, we have been assured that the governor will proclaim Dec. 15 as "Lucious Selmon Day in Oklahoma."
Sen. Dewey Bartlett has assured us he will be in Eufaula on this day, if Congress has recessed,
••••• 25 YEARS AGO
Thursday, November 12, 1998
Show features City of Eufaula
The City of Eufaula welcomed Tulsa's Channel 6 TV reporting on "6 in Touch," Thursday, Nov. 5, at the Community Center.
Newly elected interim Mayor Bill Day stressed the need for getting the city financially sound soon and a need to work on the city infrastructure, water and sewer lines and streets.
"If you build it, they will come," he said.
Council marks new beginning
Eufaula City Council meeting marked a new beginning Monday evening as new interim officials, Mayor Bill Day and City Marshal Randy Johnston, were sworn in.
A crowd of about 40 gathered for the ceremonies, which began with unanimous council acceptance of Day's resignation as city marshal and Deborah Reheard giving the oath of office to Day as mayor.