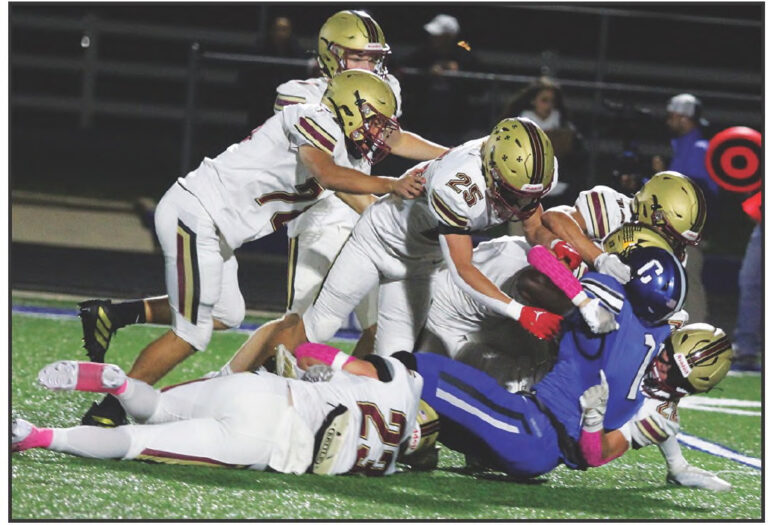 No. 2 Lincoln Christian tops No. 7 Checotah 54-20
It was billed as a game with two powerful offenses as No. 7 Checotah hosted No.2 Lincoln Christian Bulldogs Friday night. The problem was no one told the Lincoln Christian defense that held the Wildcats to just 20 points while Lincoln Christian scored 54.
The Bulldogs held Checotah running back 69 yards on 10 carries. The Wildcats had 242 yards of total offense with 99 on the ground and 143 passing.
It was the first time Checotah quarterback was held to under 150 yards passing as Jones finished the game going 13/19 for 143 yards and two touchdowns.
Star receiver Elijah Thomas was the leading receiver with 115 yards on seven catches and scored a 17b yards touchdown and a 38yard touchdown. Jaydan Bray caught one touchdown pass for 5 yards.
Thomas led the team in tackles with 13, Keith McGuire had eight tackles.
Elijah Thomas of Checotah make s a great catch with his Bulldog opponent draped on top of him.