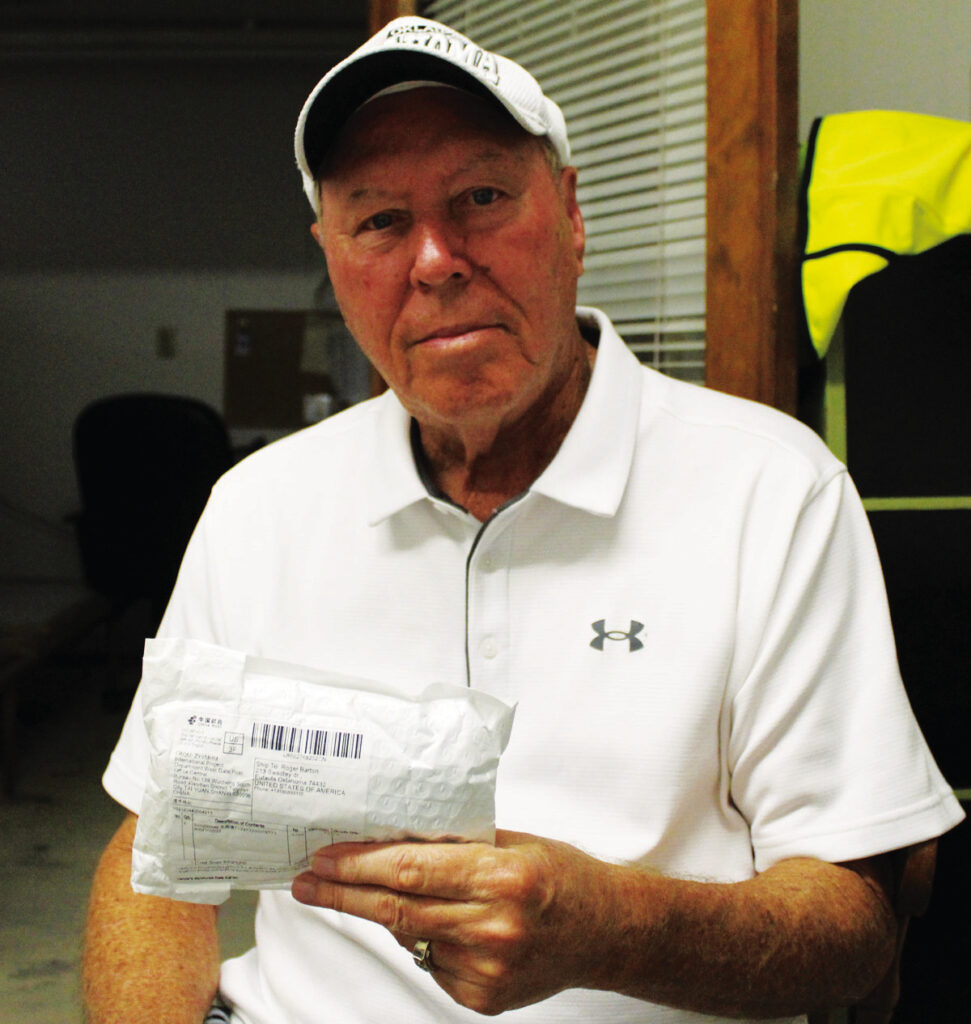 Mystery package from China puzzles Eufaula resident
Roger Barton, retired director of the Department of Human Services of McIntosh County and former city councilman, apparently has a fan in China he doesn't know anything about.
On Aug. 14 he received a "care" package from Taiyuan, China, from the "International Project Dept, Taiyuan City."
"I didn't order it. I thought at first maybe it contained a virus. I was afraid to open it," he said.
Barton talked to someone at the post office and was told others had received similar packages. He wondered how many others, and what they received.
The exterior of the package said the content's value was $5. It probably cost twice that to mail it 7,042 miles.
Taiyuan (Dragon City) is the capital and largest city of Shanxi Province, People's Republic of China.
According to Wikipedia, Taiyuan is the "political, economic, cultural and international exchange center of Shanxi Province, population 5,304,061. It is an industrial base focusing on energy and heavy chemicals."
And apparently also the center for sending unsolicited merchandise around the world.
An online search for the sender of the cheap product turned up another complaint against the International Project Department, West Gate CHINA.
A recipient named P.M. Henry, a resident of Great Britain, said he received a package of 10 colorful toothbrushes he never ordered.
"Why?" he asked. "Have I been scammed?"
How much information does China have on him, besides his mailing address and telephone number?
Roger wondered how they got his address and phone number and why a company in Taiyuan, China would randomly send him anything, much less sunglasses.
Curiosity got the better of Roger and when he opened the unsolicited gift he found a cheap pair of sunglasses.
Who knows, they might come in handy when he is playing golf.