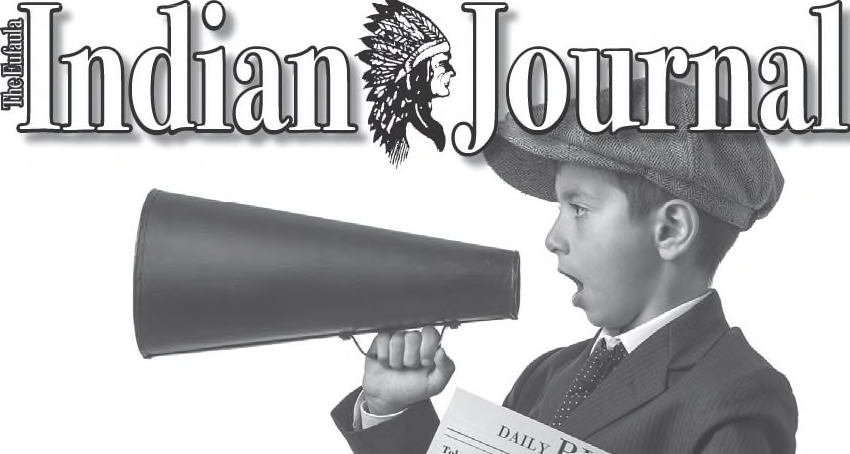 143 YEARS AGO
143 YEARS AGO
Wednesday, August 12, 1880
PROCLAMATION
Of the Principal Chief of the Cherokee Nation By virtue of the requirement of law, I.D.W. Bushyhead, Principal Chief of the Cherokee nation, issues this proclamation: "To all whom it may concern, and especially to the persons represented as residents of the Cherokee nation, and claiming rights to Cherokee citizenship and yet whose claims have not been decided by Cherokee authority, and by those present require of them … to appear at and before the Commission on Citizenship at Tahlequah, C.N., during the month of September, 1880."
The Bones of Your Dead
It may be interesting to many of the descendants of the first families of Alabama who are now residing in this territory to know that since they left their old firesides and hunting grounds great changes have taken place. In the vicinity of Montgomery, even the burial places of the ancient Indian dead have been utilized for the practical purpose of making homes for the living.
Two of the mounds near that city have been taken since 1833 by some enterprising white man and made into the brick used in building the Planters Hotel and other buildings.
Indian Transformation
We are informed by a letter from the Cheyenne river agency, Dakota, that a recent census shows 94 actual homesteaders among the Indians of that agency who have renounced the tribal relation, taken up farms and successfully turned their attention to agriculture and stock.
Great interest is being taken in education and many applications are being made to send children to Carlisle and Hampton schools.
117 YEARS AGO Friday, August 3, 1906
A Snake Story
Last week T.H. Woolum, W.I Cook and J.R. Searcy were fishing with a net in the tank at J.L. Powells place three miles southwest of Checotah. They were having great luck when Cook grabbed hold of what he thought was a monster catfish, but when he raised it to sight discovered it to be a water moccasin and he gave a yell that could be heard a mile.
After they regained their bravery Mr. Snake was captured and killed. He was over six feet long and weighed 25 pounds.
It is unnecessary to state that no more fishing was done in that tank that day.
Family Moves Back to Eufaula
E.F. Saltsman, who has had charge of the Quinton gin for the past year, moved his family back to Eufaula Tuesday and has accepted the position of bookkeeper for Brown Bros. The Journal is glad to welcome this family back to our city.
Ice Business Sold
J.G. Smith has bought out the ice business of the Eufaula Ice and Coal Co., of which F. W. Lyman is the proprietor. The change was made Wednesday morning.
100 YEARS AGO
Thursday, August 2, 1923
EUFAULA IN MIDST OF SWELTERING WEATHER
Hottest Day in Five Years – 110 is New Record The hottest day of the summer was recorded by the local weather bureau Wednesday afternoon at 3 o'clock, when the mercury mounted to the 110 degree point.
Baking winds swept all the unprotected areas, and vegetation all over the city dropped in askance of water.
The reading today is a record higher than the temperature has been in Eufaula for the past five years.
COTTON PRICES ARE HIKED UP Census Report Causes Cotton Jump $6 A Bale
NEW ORLEANS – The government cotton crop estimate resulted in a rise of more than $5 a blade on the New Orleans cotton exchange today shortly after 10 am., sending the October position to $21.77 a pound.
President is Reported Out of Danger
Chief Executive Passes Crisis and is on Road to Recovery
SAN FRANCISCO – President Harding has passed the crisis and is on the road to recovery, Dr. Charles E. Sawyer, the presidents personal physician, declared today.
General Sawyer, in an informal statement issued at 9:10 p.m., said his patient was "doing well" and had just had the best and most natural sleep since his illness.
75 YEARS AGO
Thursday, August 5, 1948
Quarterback Club Work is Started
With a temporary organization set up, the Eufaula Quarterback club has been adding new members rapidly and a permanent official roster will be named next week.
Dr. Neal Sellers was named temporary chairman and Royce Edwards, temporary secretary-treasurer, at a meeting last Monday night in the Community Building.
Baptists to Have Air Cooled Church
The First Baptist church is completing installation of air conditioning equipment in its educational department this week. This part of the church will be cooled by washed air by Sunday, August 8, and plans call for installation of air conditioning equipment in the main church auditorium by August 22.
Better Light and Power Service Promised Eufaula and Checotah Better days, or at any rate, brighter nights, are ahead for Eufaula and Checotah.
The two McIntosh county towns, whose electric service has been so frequently interrupted by lightning during stormy seasons, have been promised relief.
John T. Nylon, Muskogee Division manager of the Oklahoma Gas and Electric Company said OG&E has underway a million dollar a month expansion program. It includes an additional service line for Eufaula and Checotah, from Muskogee via Warner.
The new line will reduce the service interruptions which have occurred during severe electric storms in the past when one line southwest of Muskogee was struck by lightning.
50 YEARS AGO
Thursday, August 2, 1973
Johnson Horse On TV Sunday, August 5th
Robust Lad, two-year-old son of Jackpot, born, bred and trained at Misty Valley Farms, will run in the finals of the Rainbow Futurity, Ruidoso Downs, New Mexico, on Sunday afternoon. This race is scheduled for TV coverage.
Robust Lad is owned and raced by Lethal Johnson and Tsiannia Johnson of Eufaula.
The winner of this race will receive $93,000.24.
4th Annual Softball Tournament To Be Held in Eufaula
Cloyd Harjo of the Eufaula Braves announced today the 4th annual Softball Tournament will be held at the Eufaula Baseball Park located on the shores of beautiful Lake Eufaula on Aug. 10,11 and 12.
Rep. Clem McSpadden Introduces Legislation to Curb Power Brokers Rep. Clem McSpadden, Oklahoma's Second District Congressman, this week introduced legislation which would curb the excessive influence of big-monied power brokers in political campaigns, prohibit large contributions to political candidates and permit partial financing of Federal campaigns by individual taxpayers.
"The slush funds, the suitcases stuffed with cash, the 'laundered' money flowing from Mexico and the backdoor big money deals must be halted and faith in the integrity of the electoral process must be restored," McSpadden said.
15 YEARS AGO
Thursday, August 7, 2008
Fountainhead Lodge demolished this week
The old Fountainhead Lodge is being eaten by a monster this week, or at least that's what it looked like Monday.
"It looks like Godzilla," said Mike Flud, Chief of Staff with the Muscogee (Creek) Nation, upon seeing a monstrous machine used in demolishing the old lodge.
The Creek Nation purchased the aging property and hopes to bring that once glittering grandeur back again.
SOW plans area recycling program
In the first of two phases of a recycling and cleanup campaign in the Lake Eufaula area, Save Our Water met with area city officials, recycling agencies, DEQ and the Corps of Engineers last Friday.
Purpose of the meeting was to discuss recycling programs around the lake.
Karen Weldin, President of SOW, opened the meeting with some startling statistics about recycling.
"One soda can can be recycled into the equivalent of a half gallon of gas or enough energy to run a TV for three hours," she said.
SPF more than wakeboarding
The Southern Plains Festival was like a huge party this past weekend as people watched the wakeboarding competition, cheered, sang to loud music and, on Sunday… praised the Lord?
If glory to God isn't an expected element of a wakeboarding tournament, to Sammy Roberts, creator and host of SPF, it is the most important element.
"We have dreamed and dreamed and dreamed of giving Christ to wakeboarding," Roberts said at the festival's Sunday morning devotional. "That's the point of this tournament."