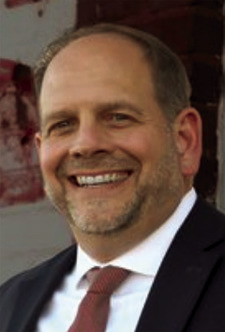 Session recap: Common education and energy
This session, education remained at the top of our priorities. We were proud to finalize a plan to provide educational opportunities for all students, outlined below in a few bills.
Education
House Bill 2901 appropriates a recurring $500 million to the school funding formula, which will help schools pay for teacher raises and fund other expenses of their choosing. Further, the measure appropriates $125 million into the School Building Equalization Fund, to be distributed to schools through the Redbud School Grants program, which help school districts with low property tax values pay for capital improvements.
House Bill 2903 establishes a three-year pilot program called the School Resource Officer Program. School Resource Officers participating in the program must complete active shooter emergency response training.
House Bill 2904 appropriates $150 million into the School Security Revolving Fund, which will help pay for the program.
House Bill 1934 creates the Oklahoma Parental Choice Tax Credit Act, which establishes a tiered system of refundable tax credits for parents who send their children to private schools. The tax credits range from $7,500 to $5,000 per student, per year, depending on the income of the student's family. The measure also establishes a $1,000 perstudent tax credit for qualified expenses related to homeschooling.
Senate Bill 1119 provides certified teachers with a $3,000 to $6,000 pay raise, depending on their years of experience.
Senate Bill 1121 provides six weeks of paid maternity leave to teachers who have been employed for at least one year.
Senate Bill 1118 provides the State Board of Education with $10 million in order to establish a pilot program for employing a literacy instructional team, which will help school districts improve the reading skills of students across the state.
Senate Bill 516 abolishes the Statewide Virtual Charter School Board and transfers its powers and duties to a newly created Statewide Charter School Board, which will have the sole authority to sponsor statewide virtual charter schools and may also sponsor brick-andmortar charter schools. Once established, the board will assume sponsorship of all existing virtual charter schools, and any charter school sponsored by the State Board of Education, for the remainder of their contracts.
Senate Bill 429 allows public school students, including public university students, to wear tribal regalia to graduation ceremonies, whether held at a public or private location.
Energy
House Bill 2942 appropriates $28 million to the Oklahoma Water Resources Board (OWRB) to improve water infrastructure across the state, with a focus on infrastructure in rural areas.
House Bill 2239 creates the Terry Peach North Canadian Watershed Restoration Act, which establishes a pilot program for managing and eradicating invasive woody species in the North Canadian Watershed.
House Bill 2888 appropriates $38.62 million to the Oklahoma Water Resources Board for water and wastewater system upgrades in Northeast Oklahoma.
Senate Bill 502 creates the Oklahoma Electric Vehicle Charging Act, which ensures electric vehicle charging stations are not subsidized by the rate-payers of retail electric suppliers.
Again, thank you for electing me to serve District 13. It is truly an honor and privilege to represent you at the State Capitol. As always, please do not hesitate to reach out to me with any concerns at 405557-7302 or neil.hays@okhouse.gov.
Rep. Neil Hays, a Republican, serves District 13 in the Oklahoma House of Representatives, which covers Mc-Intosh, Muskogee and Wagoner counties.