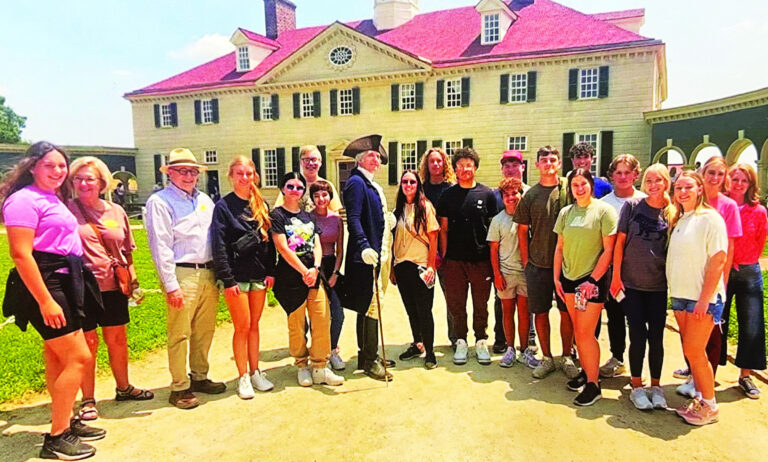 Thompson leads tour of D.C. and Philadelphia
London, Normandy and Paris next
Eufaula High School teacher Roger Thompson recently organized a private education tour to historic Washington D.C. and Philadelphia.
In May 2024, Thompson says he will lead a tour to London, Normandy and Paris. A meeting for this tour will be scheduled after school opens in August. Watch for times.
The most recent tour led by Thompson included the Capitol, White House, House of Representatives, Smithsonian, Arlington Cemetery, National Archives, Museum of American History, Old Senate Chambers, Ford's Theater, Mount Vernon, all the national monuments and more.
On the way to Philadelphia the students visited the Gettysburg National Cemetery, Gettysburg Battlefield, Antietam and Bloody Lane.
While in Philadelphia the students toured the Christ Church, National Constitution Center, the Liberty Bell, Independence Hall, the Rocky Stairs and the Philadelphia Art Museum.