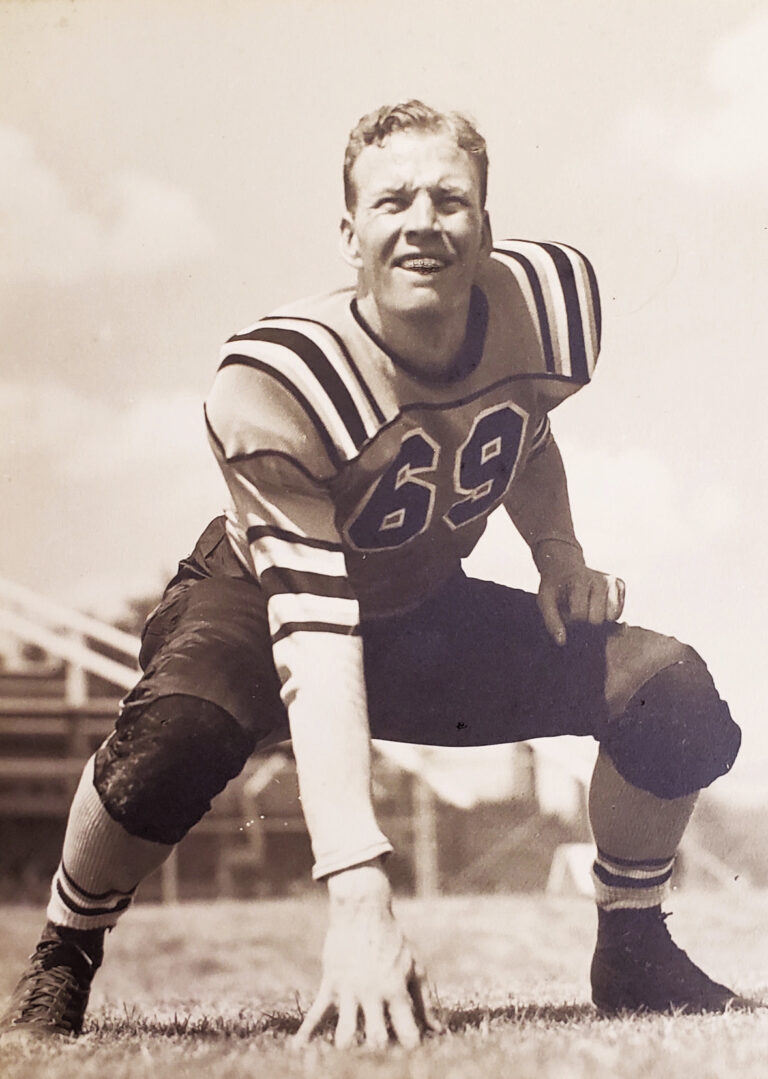 Lester Golding – not your average Joe
Joe "Lester-Rack" Golding was a standout athlete at Eufaula (Class of 1936). He and his best friend Clinton White received a scholarship to play at NEO in Miami, Oklahoma before going to East Texas State. Golding then went to the Army where he finished his playing career. Before each of their lives was over they would be inducted into their respected Halls of Fame.
Lester earned the name "Rack" in two ways. When he was a young boy he worked in a pool hall downtown in Eufaula, racking pool balls for customers who would pay him. The other way was that he was so dominant on the football field he would rack up tackles.
Lester began his career at Denison in 1946 as a football assistant and the head basketball coach. He then moved to Wichita Falls one year later and was promoted to head coach after one year. In his 15 years (1947-1961) his Coyotes reached the state title game six times winning four state championships (1949, 1950, 1958 & 1961). His players, frequently lighter than their opponents, perfected his single-wing offense and compiled a 154-24-2 record. Inducted into THSCA Hall of Fame in 1969, he was Texas High School Coach of the Year in 1949. Coach Golding died on July 5, 1979. The football field still bears his name.
Lester's brother Joe "Junior" Golding was a football standout at Eufaula (Class of 1940). He scored 71 points against Haileyville. He caught the attention of the coaches from the University of Oklahoma. Golding was special. He became the best wingback in Oklahoma's modern football history, averaging 5.8 net yards on each rush.
Lester's son, Joe Lester Jr., followed in his dad's footsteps as he quickly became a terrific high school football and golf coach at Wichita Falls High School and had success throughout his career. The entire Golding family carried strong characteristics of being well organized, well prepared and extremely competitive and confident. And his grandson, Joe Golding, found success as a basketball coach at Abilene Christian University. He followed up a historic 2018-19 campaign with another outstanding season in 2019-20.
ACU earned a berth to the NCAA Tournament for the first time at the Division I level, earning a 15-seed and a first round matchup with the University of Kentucky.
He was named head football coach at UTEP in 2021.