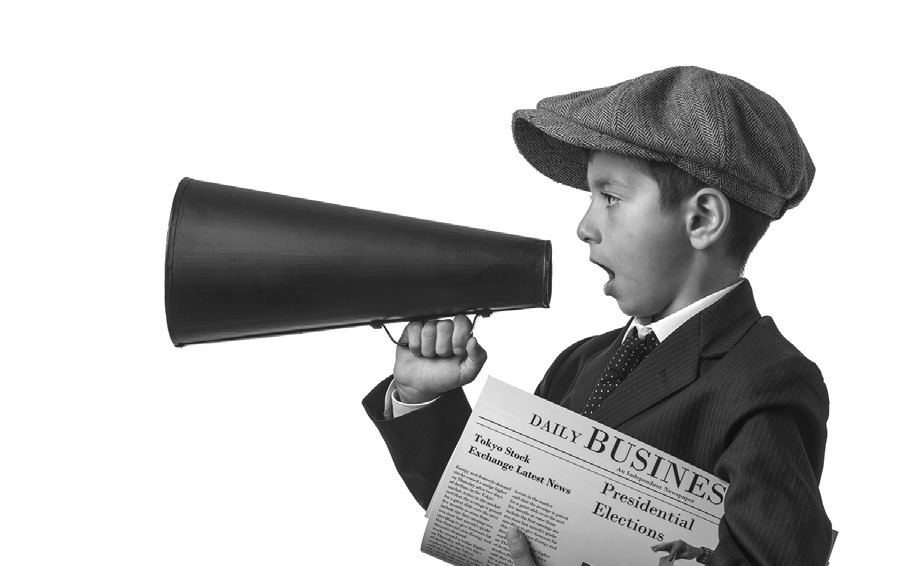 Stories from the Past
Stories from the past
President Abrens called a meeting of the commercial club Monday night for the purpose of receiving the road report.
The road committees reported that they had taken measurements for the proposed bridges on Coon and Possum creeks and that it would require a span of 20 feet in length for each creek and that the approaches would have to be 20 feet long. The estimates for the substantial and permanent bridges to be built above high water at a cost of $514.
A proposition was received from the people of Mellette in regard to putting a ferry across the Canadian River. The people of that community are shut off from Eufaula on account of the river changing its course, having cut through the Burton farm to mill Creek. The ferry will be put in above this point if Eufuala will furnish the material to build the boat.
Resolutions for the separate statehood convention held in Eufaula were mailed to President Roosevelt and Secretary Hitchcock by the Department of the Interior, Washington, June 6, 1903 by Mr. Alex Posey, Eufaula, I.T.
•••••
June 13, 1913 110 years ago Katy passenger wrecked Sunday
Woman was killed and many injured
The southbound Katy limited, No.9 was wrecked at Haley, the Gulf Pipe Line Co. station six miles south of McAlester.
June 19, 1913 Attractions at the Majestic in Checotah
The majestic was crowded to the doors Monday night to witness the production of LaTosca in motion pictures by the inimitable Sarah Bernhart.
County health officer, Dr. Snelson, received notice yesterday that Sheriff John W. McCune had developed a case of smallpox and a strict quarantine having been established it is not thought that the disease will spread.
•••••
The Eufaula
June 21, 1923 100 years ago Checotah Lions Club stages big parade with plenty of candy before game at Eufaula About 11 o'clock last Thursday morning eight cars loaded with 32 members of the Checotah Lions club motored to Eufaula where they were guests of the Eufaula club at their noonday luncheon. A scrumptious luncheon was served at the Sellars hotel following which for nearly an hour speeches and pleasant personalities were indulged in by members of the clubs.
•••••
June 15,1933 90 years ago Women's club launches drive for scrap tin
Metal needed to provide copper for war munitions
June 15, 1944 79 years ago Sgt. Stratton home from battlefront
Fred Stratton, Eufaula soldier boy who has been in the front lines in Italy and Sicily since the invasion of those countries by the Yanks, is back in the good old United States according to Sallisaw Miller, step father of Eufaula's fighting sergeant.
June 18, 1953 Garment open house a huge success in county
The dedication ceremony and festivities which celebrated the opening of the Patterson Manufacturing Company's plant in Checotah Tuesday afternoon were a huge success with a group estimated at 3,000 in attendance.
Bridges out of Poverty workshop coming to Checotah
Harmon Davis and his melody boys of Eufaula furnished western swing music for square dancing in the street which followed the contests.
••••• You never can tell what our night watchman might run across. Wednesday morning Homer Boatman found and killed an armadillo on Front Street near Pat Disidore's Liquor Store.
Ladies Night at the swimming pool
Announcement was made last week by Mrs. Buel Brown, manager of the Eufaula Swimming Pool, that Friday night has been set aside each week as Ladies Night.
••••• The zip code program will be inaugurated by post offices July 1 is an expansion of the president postal delivery zone system, W.W. Hunter, the local postmaster stated this week.
It constitutes a five digit code which identifies each delivery unit..
The Checotah number will be 74426. Every postal patron will be furnished with the zip code of his delivery unit and encouraged to include the code in his return address on all classes of mail, following the city and state.
The code will assist in the distribution of mail direct to the sectional center and post office which serves as the addressee. A clerk needs only to glance at the code to know immediately to what national area, state and post office the letter is destined, cutting up to 24 hours off of delivery time.
••••• Time is passing by and our Pioneer Days will be here before we know it. We're getting a lot of cooperation, all the townsfolks we have contacted are going to wear Pioneer type clothing July 2,3,4th. Let's all get into the swing of this thing and make it go. Mary Rule, Editor
Muscogee (Creek) Nation ushers in new leadership
They focus on strength and unity
Case of Small Pox
Fate of city hall still up in air
though what those plans are were not clear.
Councilman Todd Warren said the city needs to look at possibly erecting a new building at a different location on a bigger lot, a site that could also house a new fire department facility.
"If we're going to spend this kind of money, we need to think outside the box," he said.
Mayor James Duty said coming up with the money is another issue.
However, he noted, the city has two more years on the lease of its temporary facility so there is time to find funding and to come up with a plan.
The Eufaula City Council is still mulling options about what to do with the old city hall at 64 Memorial Drive.
The 100-foot by 60foot building, which was constructed in 1941, was closed a year ago because of black mold and other issues that made it uninhabitable.
The offices were moved, temporarily, to a former urgent care building on Hospital Drive.
A representative of KKT Architects in Tulsa told the Council at its monthly meeting Monday it would cost more than $900,000 to renovate the old building, which was last renovated in 1986.
Renovation would include replacing the woodframed roof and interior walls. The stone walls of the original construction was still in good shape, according to the report.
After hearing the report the Council voted to continue to move forward with the plans, Pat Notaro, owner of Funtime Fireworks and Flavors Grill, asked the council to change a city ordinance that limits the sale of fireworks.
The current ordinance states that only licensed retailers may sell fireworks, which may only be sold between June 15
Teachers become students in active shooter class
"We are very passionate about the safety of our kids," Goodwin, a Eufaula native, told the class at the start of the Dec. 19 session.
Active shooter classes are funded by a grant from the federal government to the Oklahoma Office of Homeland Security. The classes are free and are given at schools, churches and other facilities.
About 17 percent of active shooter cases take place in schools.
So with good reason, about 150 Eufaula Public School faculty members and administrators recently attended an active shooter training class at Eufaula High School.
Retired OSBI agent Ben Rosser conducted the class, which was organized by Eufaula Police Chief Mark Goodwin.
newsworthy
City has event calendar The City of Eufaula now has an online event calendar.
Anyone in the community can submit an event online to be posted on the calendar at no charge. The goal is to have a central place for visitors and locals to see what is going on in town.
The calendar is available at VisitEufaulaOK.com under the "Play" section.
OkLAhOmA'S OLdeST newSPAPer, eST. 1876
mulgee. The Muscogee (Creek) Nation ushered in a new era of leadership with the inaugura tion ceremony of Principal Chief David Hill and Second Chief Del Beaver Jan. 4 at the River Spirit Casino Resort In his inaugural speech, Hill stated his primary goal is building trust to strengthen the Nation. "I will tirelessly work to improve our tribal services by listening to our citizens and employees… together we will create strategies to implement these goals," Hill said. "I truly want to leave a legacy that all of you can be proud of. You are Muscogee (Creek), you have special blood that runs in Tulsa. The inauguration commemorated the new MCN Executive Branch leaders taking office in their respective positions.
Hill and Beaver were officially sworn into office on Jan.1 at the MCN Council House in Ok Why is it important as a community to come together to fight poverty? Because McIntosh County is ranked fifth, and it will take an entire community working together
•••••
to change that statistic. That's why the Checotah Ministerial Alliance has worked with others in the community and county to bring a Bridges Out of Poverty program to Checotah.
The program, which coordinates with Exec. Dir. Treasure McKenzie of Muskogee Bridges Out of Poverty, is scheduled for 9 a.m. to 4 p.m. on Saturday at the First Free Will Baptist Community Life Center, 713 N. Broadway.
2 MLK events planned at church
Two events celebrating the life of Dr. Martin Luther King have been announced.
At 8:30 a.m., Monday, Jan. 20 – the official Dr. Martin Luther King Day – minister Eunice Warrior will speak about King and his impact on the world.
Following the program, sponsored by the Warrior School Restoration Organization, there will be a free breakfast.
At 3 p.m., Sunday, Jan. 19, the McIntosh County NAACP will host a program featured Rev. Samuel Cunningham and a special guest
AWARD WINNER
2017
$1.00 June 13, 1963 60 years ago The lookout June 20, 1963 New postal code to start July 1
One pastor of the Checotah Ministerial Alliance, Bud Shackelford, who pastors the First Assembly of God in Checotah, has worked diligently trying to understand the
A Look InsIde
June 21,1973 50 years ago