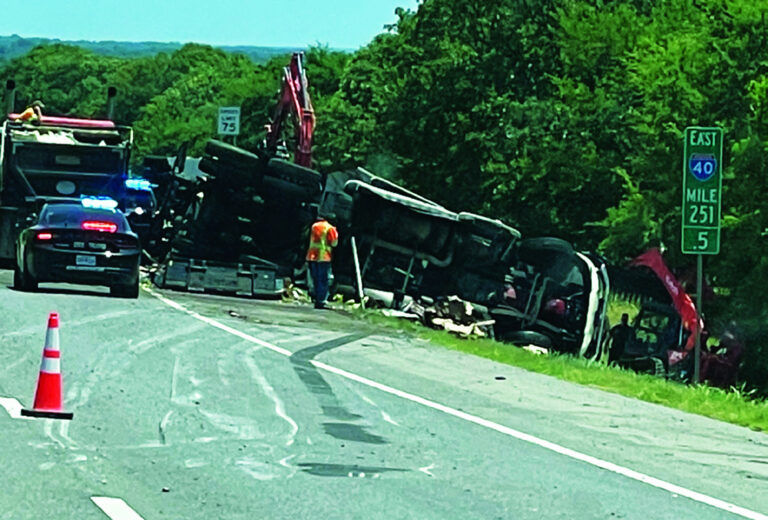 news, The Eufaula Indian Journal#A01
June 14, 2023
Traffic stalled for five hours on I-40
McIntosh County Emergency Management posted on Facebook information about an accident on I-40 in McIntosh County that closed the eastbound traffic lanes for five hours and backed traffic up about eight miles.
According to the information, the accident involved two eastbound semi-trucks that collided at mile marker 251 west of Checotah Sunday evening.
At least three people were injured, one critically. Identities were not reported.
"Thoughts and prayers go out to those affected by the accident; hope for swift recovery for the one critically injured and best wishes to two with minor injuries," the message said.
Emergency Management noted that there was a major response to the accident by a host of first responders.
Gratitude was extended to the following: – F.A.I.C. Fire Department – Tiger Mountain Fire Department – Paradise Point Fire Department – McIntosh County Sheriff 's officers – OHP – Oklahoma Department of Transportation – Checotah EMS – Pafford EMS – First Flight – McIntosh County 911 "Special thanks to D's Emergency Services for a swift and efficient response, especially in handling the diesel fuel spill that occurred.
"Once again, we extend our sincerest gratitude to all the first responders, agencies and organizations involved. Your selfless dedication and service to our community are truly appreciated. Together we are stronger!"