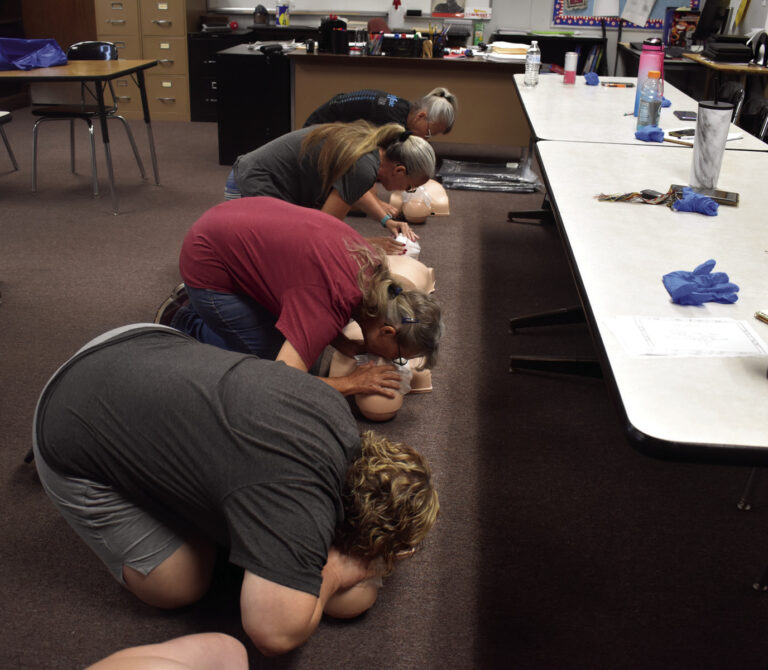 news, The Eufaula Indian Journal#A05
June 14, 2023
GEAR UP provides professional development to local schools
WILBURTON – GEAR UP Professional Development has provided professional development to over 360 teachers and CPR training to over 650 students in the 2022-2023 school year. Student CPR training meets graduation requirements at no cost to the school.
Professional Development is provided to all local partner GEAR UP schools these trainings are at no cost to the schools. Services provided keep schools up to date on state requirements and allows them to expand training opportunities.
These trainings are provided by Eastern Oklahoma State College's 2017 GEAR UP (Gaining Early Awareness and Readiness for Undergraduate Programs) grant.
GEAR UP is a federal initiative to increase the number of lowincome students who enter and successfully transition into postsecondary education. Eastern is in its fifth year of the $17 million grant, serving students, teachers, parents, and administrators in 39 partner schools in Southeast Oklahoma.