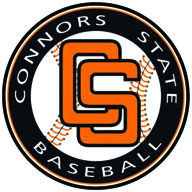 sports, The Eufaula Indian Journal#B01
June 14, 2023
Connors State Baseball Camps
One of the most consistent coaches in NJCAA base ball history, Perry Keith, has amassed an unbelievable record of 1,757 wins and just 506 losses in 37 years as head coach at Connors State College. He currently ranks first in wins among active NJCAA baseball coaches and is believed to be the youngest collegiate baseball coach to reach 1,000 wins when he accomplished the feat at the age of 42.
In April of 2016 the baseball field at Connors State College was renamed by the board of regents bearing Coach Keith's name. It is now Biff Thompson Field at Perry Keith Park Keith has guided the Cowboys to 18 Bi-State East Conference championships, eight Region II titles, six NJCAA South Central District crowns and six appearances at the Division I JUCO World Series.
For his efforts he has been awarded Bi-State Conference Coach of the Year 18 times, Region II Coach of the Year seven times, and South Central District Coach of the Year on five occasions.
In May of 2008 Perry Keith was awarded the ultimate honor being in- ducted into the NJCAA Baseball Hall of Fame in Grand Junction, CO. Also in 2008 Keith's jersey number 7 was retired.
Keith has coached 40 NJCAA All-Americans, 60 NJCAA Academic All-Americans, 1 Olympian and his program boasts a graduation percentage of 95 percent.
Keith has also had 14 former players make it to the Major Leagues. Over 130 players have been drafted in the Major league draft under since Keith took over in 1985
Upcoming Events
Connors State Baseball Camp Elite Prospect Camp #2 July 11, 2023 at Warner $75 Grades 8-12 9:30 a.m. Baseball