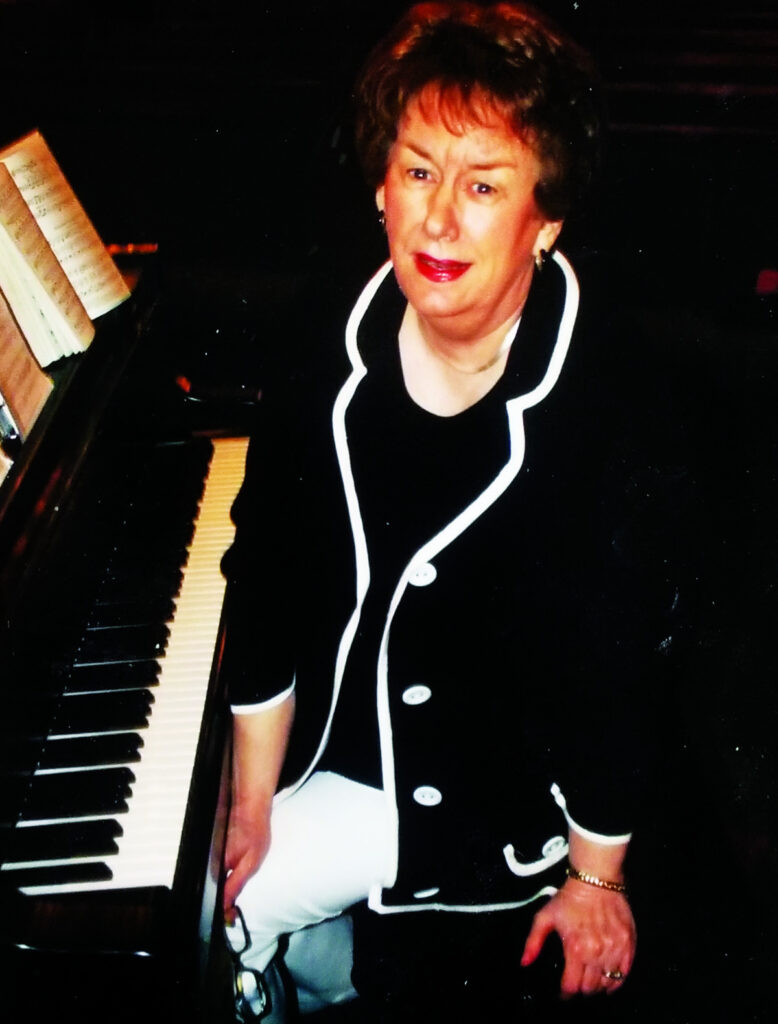 Mrs. Heritage 2023 – Jo Beth Barton
Jo Beth Barton said she didn't know why she was chosen for Mrs. Eufaula Heritage Day.
"I'm boring," she said. Well Mrs. Barton is anything but boring. Some of her former students expressed how she made learning exciting and how she was their favorite teacher.
Jo Beth was born in Eufaula to Robert "Bob" Guiou, who was French, and her mother Mamyme, who was German. Bob Guiou, worked as a banker at the State National Bank, now the Bank of Eufaula. Mamyme Guiou worked as an abstractor.
After graduating from Eufaula High School, Jo Beth attended college at Northeastern in Tahlequah, where she majored in Elementary Education and minored in Music.
"I was the first kindergarten teacher at Eufaula," she said. Jo Beth taught that first kindergarten class at Booker T. Washington. She retired from teaching elementary after 25 years. Then, she received a call to substitute at the high school.
"I stayed for another 15 years," she said.
In 1961, Jo Beth married Roger Barton, who is of Creek and Cherokee heritage. They have one son, Phil, an MD who practiced 29 years with the Pediatric Intensive Care at St. Francis Hospital in Tulsa. Jo Beth said he now travels to different pediatric facilities. Jo Beth said she and Roger have two grandchildren, Olivia Jill who works for Sony and Alex who works at Tulsa Bone and Joint.
In her spare time, Jo Beth loves to do ceramics. She is an active member of FLEAS and serves as the pianist for the Baptist Church of Eufaula.
Jo Beth repeated, "I'm boring. Just say I'm a TV star or something."
Well she's not boring and she might not be a TV star, but Jo Beth Barton spent 40 years serving the community of Eufaula in one of the most important roles a person can have, as a teacher of the most important assets of the human race – our children.