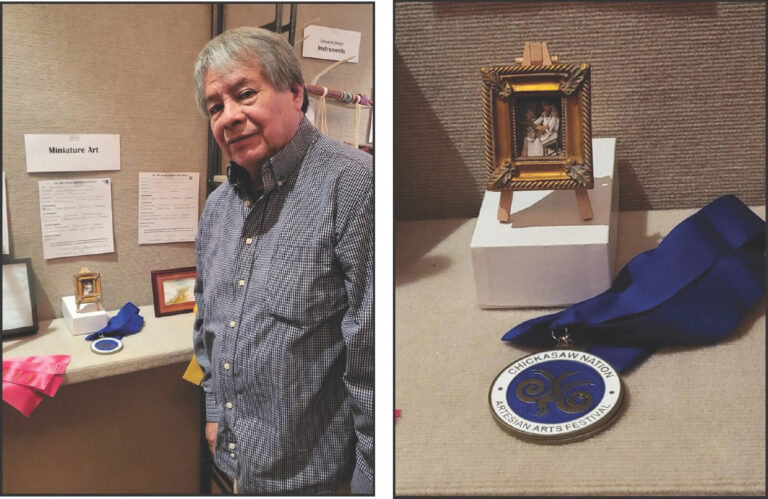 Artist Tiger wins first
Eufaula Creek artist Jon Tiger received first place in the miniature division during the 10th annual Chickasaw Nation's Artesian Art Show held in Sulphur on April 21.
The miniature painting, measuring 2 inches by 3 inches, is entitled "Sifting Corn Grits."
One hundred artists participated in the show.
Tiger received a medal and a monetary award for his work.