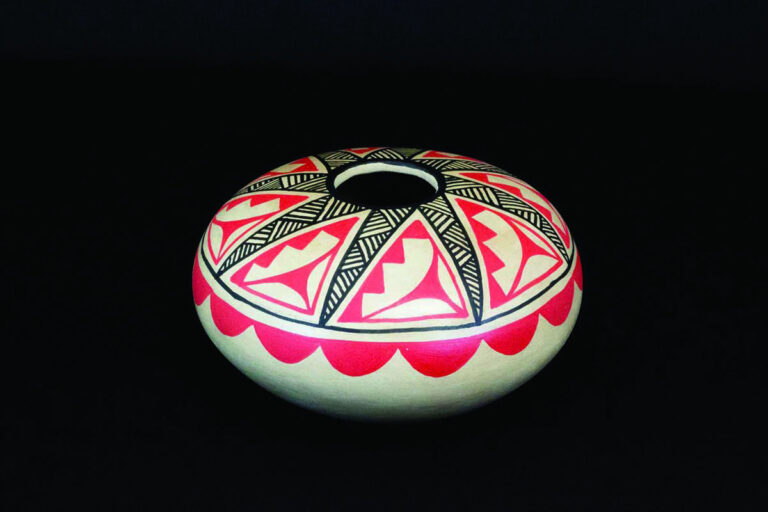 Art, music, fashion and food to be had at Native American art show
The Native Holiday Arts & Crafts Show on Nov. 18 will share the Native American heritage with the public, says artist Jon Tiger.
The event will take place from 9 a.m. to 4 p.m. at the Eufaula Indian Community Center, 800 Birkes Road, in honor of Native American Heritage Month.
"An open mic performance will feature Ben Yahola on guitar," Tiger said. "Ben will play and sing in the Muskogean language." Yahola has traveled extensively throughout North America.
"He will pause his performance to allow anyone to tell their Natïve story or experience," said Tiger.
Speakers may include tribal histories, family, military or native Eufaulans noted for their outstanding deeds.
"Anyone may have a chance to tell the public about Native heritage," Tiger said.
"We went to express our gratitude to those who have passed on. Many veterans are no longer with us."
There is no admission charge to the Arts & Crafts Show and Sale, where artists will showcase their paintings, jewelry, beadwork, rock art, leatherwork, clothing, pottery and more.
Many artisans will be on hand to show and sell their work.
Featured artist will be Erna Wilson, known for her work in clay pottery. She is a self-taught artist who lives in north central New Mexico.
In addition to arts & crafts, there will be a food sale at the Edna Belcher Nutrition Center from 11 a.m. to 2 p.m.
Many Native dishes will be available, such as frybread, grape dumplings, beans and fried pork. Cost of a meal is $10 a plate, which includes a drink and dessert.
A fashion show will take place at about 1 p.m. at the Eufaula Indian Community Center, 800 Birkes.
Many local indigenous fashion designers will showcase their clothing.
Designers include Claudia McHenry, Cindy Russell, Louisa Harjo and Maggie Lena.