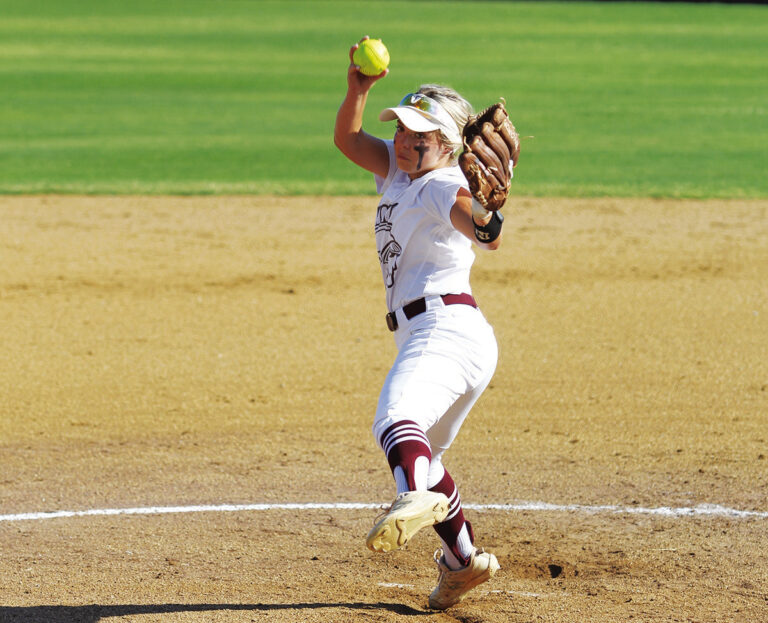 Avery Williams named to All State team; Kambry Williams Alternate
Eufaula senior sisters have been recognized for their ability on the softball field as pitcher Avery Williams was named to the All-State team and Kambry is an alternate. Both girls played a vital role in Eufaula's success this season as they finished 2312 and made school history as the Lady Ironheads earned a spot in the State tournament, losing to state champions Lone Grove.
"Avery and Kambry have probably pitched and caught 90% of our innings the past 4 years and definitely deserve this recognition on this state level. They are "Team First" type of players who had a big hand in us making the State Tournament this year. Our entire team always played very unselfishly throughout the year and embraced the grind together. The team success we had this season continues to help bring individual accolades. I, as well as our Lady Ironheads, are very proud of them as well as all our members who have received individual awards," Eufaula head coach Ryan Green said. The girls finished with some impressive season stats.
Eufaula finished ranked as the No.10th team in the state in Class 3A.
Avery Williams 2023 stats
Batting- .462 Avg, 22 RBI, 43 H, 10 2B, 2 3B, 27 BB, 31 SB, .583 OBP Pitching- 23-13, 1.86 ERA, 173 K's, 12 Shutouts, 2 No Hitters, 562 Career Strikeouts
Kambry Williams 2023 stats
Batting- .424 Avg, 28 RBI, 39 H, 13 2B, 2 3B, 1 HR, 24 BB, 22 SB, .543 OBP Fielding- 1 Error, .995 fielding %, threw out 7 runners attempting to steal.