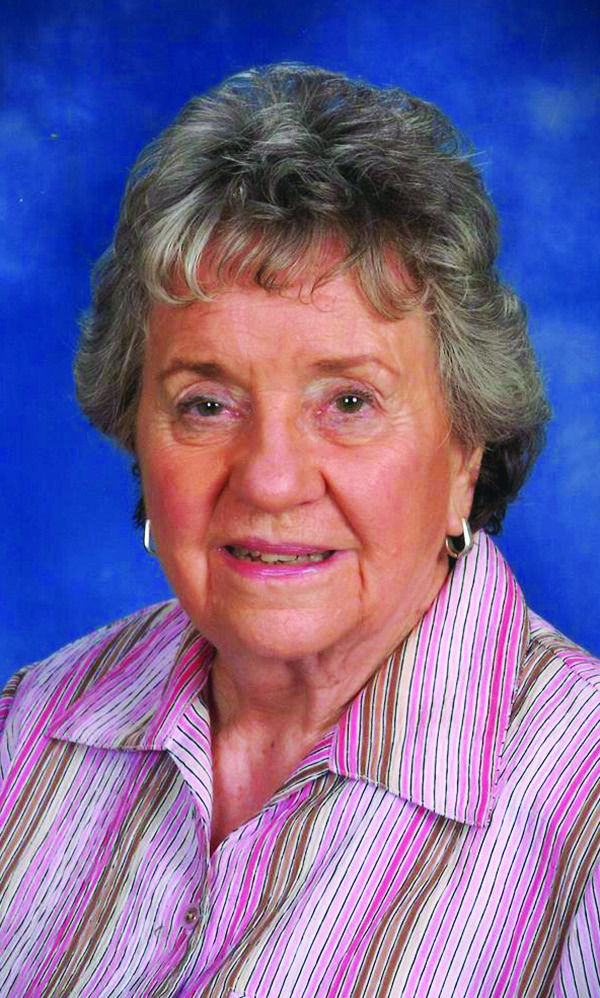 Obituaries
October 11, 2023
Doris Ann Burdine
Doris Ann Burdine, 92, of Eufaula, Oklahoma, passed away Sunday, Oct. 1, 2023, at her home. Doris was born on Feb. 7, 1931, in Yukon, Oklahoma, the daughter of Forest Oliver and Abbie Monfort (Dalton) Busha.
When her father died at the age of one, the family moved to Fort Smith where her mother worked in cannery. They moved to Fame, where Abbie was postmistress for the United States Post Office.
Doris loved the band and played the french horn. She graduated from Eufaula High School in 1948. After college, she worked for the telephone company as a switchboard operator.
On July 3,1950 Doris married Walter Harold Burdine.
She and Harold opened Burdine Feed and Seed in Eufaula in1958 and served the agriculture community for over 60 years.
Doris was one of the most diversified business women in Eufaula, with interests in land, cattle, retail, natural gas, stocks and bonds and others. She also worked in Oklahoma tourism as head sales coordinator with the Arrowhead & Fountainhead resorts. She was a member of the Eufaula Church of Christ.
Survivors include her son, Jon L. Burdine of Eufaula and daughter, Gale Ann Burdine; niece Traci Reeve of Tulsa; nephew Kurt Hoss of Sand Springs and Trent Pyle of Tulsa; and a cousin Mary Dalton Myers of Fort Gibson.
She is preceded in death by her parents Oliver and Abbie Busha, husband Harold, sister Marjorie Pyle and nephew Kris Hoss.
A funeral service was held at 10 a.m., Thursday, Oct. 5, 2023, at the Kelley Memorial Chapel with Reverend Tim Turner officiating.
Pallbearers were Clifford McElhaney, Mark Harjo, Shane Harjo, Gary Rippy, Clay Turner and Leroy Lane. Honorary pallbearers were family friends.
Burial followed at the Greenwood Cemetery under the direction of Hunn, Black & Merritt Funeral Home & Crematory.
Online condolences may be made to the family at www.hbmfuneralhome. com.