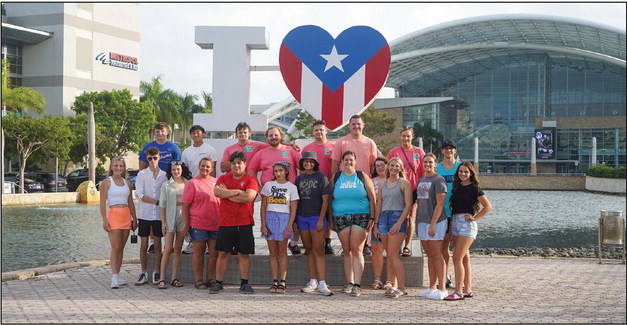 lifestyle
September 20, 2023
GEAR UP Students Travel to Puerto Rico
WILBURTON – Eighteen GEAR UP graduates participated in a 4-night, 5-day Global Leadership Summit in San Juan, Puerto Rico. Students encountered a wide range of experiences, from learning about the history and culture of Puerto Rico to gaining leadership skills during the Global Leadership Summit.
The trip began with students arriving in San Juan, Puerto Rico, and being greeted by the Zion Leadership Group. They traveled to the T-Mobile District, where they had dinner and experienced music and dancing while taking in the sights of Puerto Rico.
On day two, students traveled to the El Yunque National Rain Forest, where they hiked to the river exploring nature along the way. Next, they were immersed in the downtown culture, where they had lunch and later swam in the ocean. That evening, they enjoyed the natural wonders of the Bioluminescent Bay.
During day three, students learned about the history and government of Puerto Rico while participating in a walking tour of Old San Juan. They also experienced the Bamba dance and discovered the history of the folk dance through a private Bamba lesson.
The next day, students attended a Global Leadership Symposium where they gained leadership skills, learned how to become entrepreneurs, engaged in networking, and developed character-building skills.
On the final day, students had a private Salsa lesson while learning the history behind the dance and the connection to Puerto Rico.
Eastern received a $17 million federal GEAR UP grant in 2017 and will serve more than 3,000 students in 39 area schools for seven years.