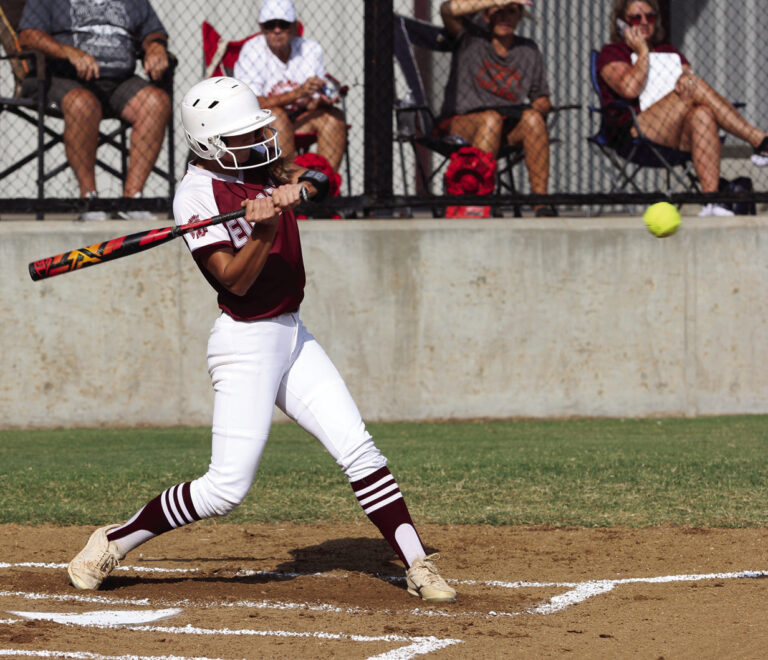 Williams throws a shutout in Lady Ironheads home opener
The Eufaula Lady Ironheads (1-0) earned a seasonopening 12-0 win over the Roland Rangers. Pitcher Avery Williams threw the shutout. She didn't allow a single run in the game and started the game by striking out two of the first three batters. Eufaula scored a run in the first and added two runs in the second inning before blowing the doors open with seven runs in the third inning.
Williams, Kate Pippenger and a walk by Gabriel Noriega, Kambry Williams and Kadie Tidwell put the scores on the board prior to the third inning. Eufaula head coach Ryan Green saw great production at the plate by his team.
"The girls have been practicing, sweating and getting after it for three weeks now and they were ready to get the season kicked off. We have to keep working and get better every day but I was happy with the way we started. We threw strikes challenging their hitters, defense made plays, and we hit some balls hard with people on base," Eufaula head coach Ryan Green said.
Avery Williams went 3-for-3 at the plate with an RBI, Kate Pippenger 3-for-3 with 3 RBIs and Gabriel Noriega 2-for-2 with 3 RBIs, Allie Anderson 2-for-2 and Rayleigh Peterson was 2-for-3 at the plate.