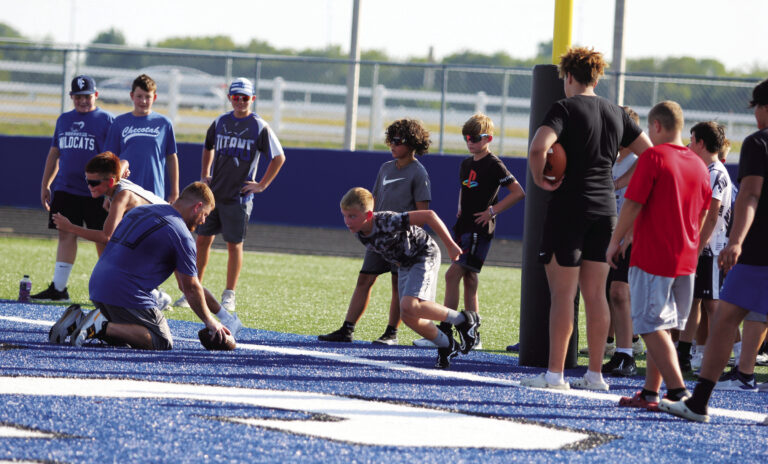 Sense of excitement on Checotah campus
The Checotah football program held a football camp for student athletes in the first to sixth grades on July 31 and August 1. Participants were taught the fundamentals of football including tackling drills, agility drills, speed drills and sportsmanship. Over 50-plus students participated in the two-day event.
One of the biggest takeaways was the sense of excitement on the football field from everyone that played a part in the camp.
"It's so awesome to see.
Our athletic program seems to have taken a major turn for the better. I saw all our high school coaches, our wrestling coach, and a few of our high school football players out there putting their time into these young athletes. The numbers are growing and confidence is building and I believe we are in for a treat over the next few years. I can't wait to see all these boys' and coaches' hard work put on display," said Timothy Casey, a parent of a student athlete and longtime supporter of Checotah athletics.
The environment is exciting and the coaches have worked tremendously hard throughout the summer during the 7-on-7 camps to running the Summer Pride program.
"We have had a great group of student-athletes determined to put in the time and effort to become the best we can be. One of the biggest differences is the hiring of Drew Dan. He does a wonderful job with these younger kids and they just look at him like he's Superman. It's great to see," Checotah coach Bret Oleson said.