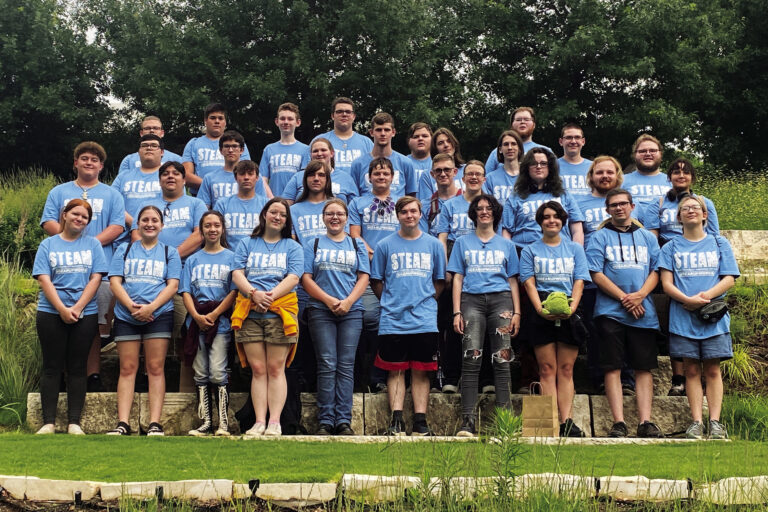 Eastern GEAR UP students attend S.T.E.A.M. Camp
WILBURTON – Thirty- three GEAR UP students from area schools recently participated in S.T.E.A.M. Camp around the Oklahoma City area, showcasing careers and education. The students spent four days and three nights learning about different S.T.E.A.M. careers and growing in their education.
Many area organizations partnered with GEAR UP to make this week a success. Wheeler Bio, FAA Museum and CAMI, DNA Solutions, ARL Bio Pharma, The Kupiec Group, Dodgers Stadium, River Sports, Factory Obscura, and iFLY. All played a role in introducing students to careers and education in S.T.E.A.M.
Students had many opportunities to think outside the box about what they knew about S.T.E.A.M. and further their leadership, communication and teamwork skills through nightly activities and sessions.
The camp was sponsored by Eastern Oklahoma State College's GEAR UP program. Eastern received a $17 million federal GEAR UP grant in 2017 and will serve more than 3,000 students in 39 area schools for seven years.