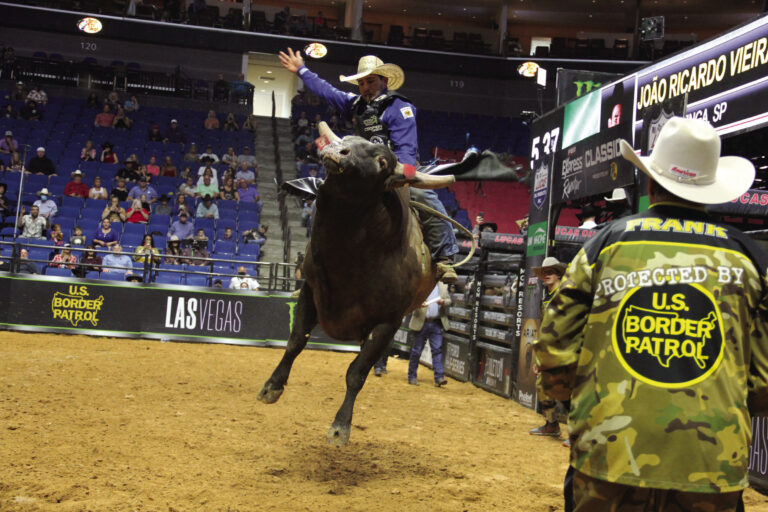 TelevisaUnivision's Sports Division and PBR announce Spanish language partnership in the United States, Mexico and Latin America
TelevisaUnivision's Sports Division and PBR announce Spanish language partnership in the United States, Mexico and Latin America
112 Games during Teams' 10-event regular season plus championship to be carried on TelevisaUnivision's streaming platform
TelevisaUnivision's sports division TUDN, the Home of the Best Moments in Sports, has announced an exclusive Spanish language partnership with Professional Bull Riders for the 2023 PBR Camping World Team Series season.
Starting July 24, TelevisaUnivision's streaming service ViX and sports channel TUDN, becomes the Spanish-Language home to the Teams series, bringing bull riding games to audiences in the United States, Mexico, and Latin America.
PBR's elite bull-riding league features the world's top bull riders competing on eight teams in five-on-five bull riding games over an 11-event season. ViX will stream all 112 regular season games during the 2023 PBR Camping World Team Series season as well as the final championship event. The regular season includes a threeday homestand event hosted by each of the eight founding teams – Arizona Ridge Riders, Austin Gamblers, Carolina Cowboys, Oklahoma Freedom, Kansas City Outlaws, Missouri Thunder, Nashville Stampede, and Texas Rattlers – as well as neutral site games in Cheyenne, Wyoming, where the season begins on July 24-25, and Anaheim, California. The Teams championship returns to the T-Mobile Arena in Las Vegas on October 20-22.
PBR Team series games will be carried on TelevisaUnivision's sports division with TUDN, Spanish language narrators and commentators. Leo Riaño, Antonio Gómez Luna, Xavi Sol and Ramón Aranza will narrate every exciting bull riding game, bringing their years of expertise to the Hispanic audience.
TelevisaUnivision's streaming platform ViX provides subscribers the world's largest offering of Spanish-language entertainment, news, and sports content. With ViX, users can enjoy more than 100 streaming channels and over 75,000 hours of on-demand content for free. The app is available with two access tiers, one free with ads and one premium plan with a subscription, in the U.S., Mexico, and most of Spanish-speaking Latin America, across all major mobile platforms, connected TV devices and via web on vix.com.
"We are thrilled about TU's exclusive partnership with Professional Bull Riders (PBR), solidifying our position as the premier Spanish language destination for sports content. This collaboration allows us to not only bring the exhilarating sport of bull riding to our Spanish-speaking audience but also connect it to the rich history and culture of Hispanic communities," said TelevisaUnivision President of Sports Olek Loewenstein. "Bull riding has deep roots in the traditions and heritage of many Latin American countries, and through our extensive coverage and compelling storytelling, we aim to celebrate and showcase this important aspect of our audience's identity. By highlighting the courage, resilience, and skill of the riders, we pay homage to the integral role that bull riding has played in shaping history while inspiring the next generation of fans and participants."
"In this historic development for our sport, TelevisaUnivision is now the Spanish- language home of PBR," said Sean Gleason, CEO and Commissioner, PBR. "From the beginning of rodeo, the Hispanic culture has always had a strong affinity for bull riding. Partnering with the leader at winning the hearts and minds of a gigantic Spanish-language audience is a huge opportunity for PBR."