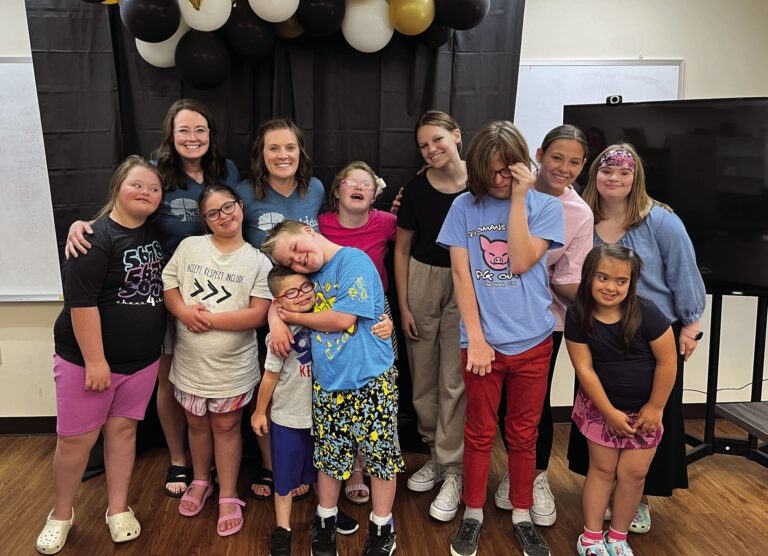 Down Syndrome Association receives $5,000 grant
OKLAHOMA CITY – The Down Syndrome Association of Central Oklahoma (DSACO) is proud to announce that it has been awarded a generous grant of $5,000 from the Oklahoma City Community Foundation through the iFund program; iCare, iGive, iHelp, iFund.
The grant will be utilized to support the organization's Occupational Therapy Camp, an essential program that empowers individuals with Down syndrome to enhance their fine and gross motor skills, independence, and overall quality of life focusing on body awareness.
The Oklahoma City Community Foundation launched the iFund grant program which includes areas such as Access to Health Care, Services for the Elderly, Opportunities for Children and Culture and Community grants.
Generous donors through the Community foundation have supported these interest ar-eas. DSACO's grant was for the Opportunities for Children, in which funds were used to provide services for occupational therapy camps.
DSACO was able to expand the OT Camp and serve a larger number of participants, ensuring that each individual receives the specialized attention they need. The grant was used to cover program expenses such as qualified occupational therapy professionals, adaptive equipment, and facility rental and supplies.
DSACO is a nonprofit organization dedicated to improving the lives of individuals with Down syndrome and their families by providing resources, education, and support.
For more information about the Down Syndrome Association of Central Oklahoma and its programs, please visit www.dsaco.org.