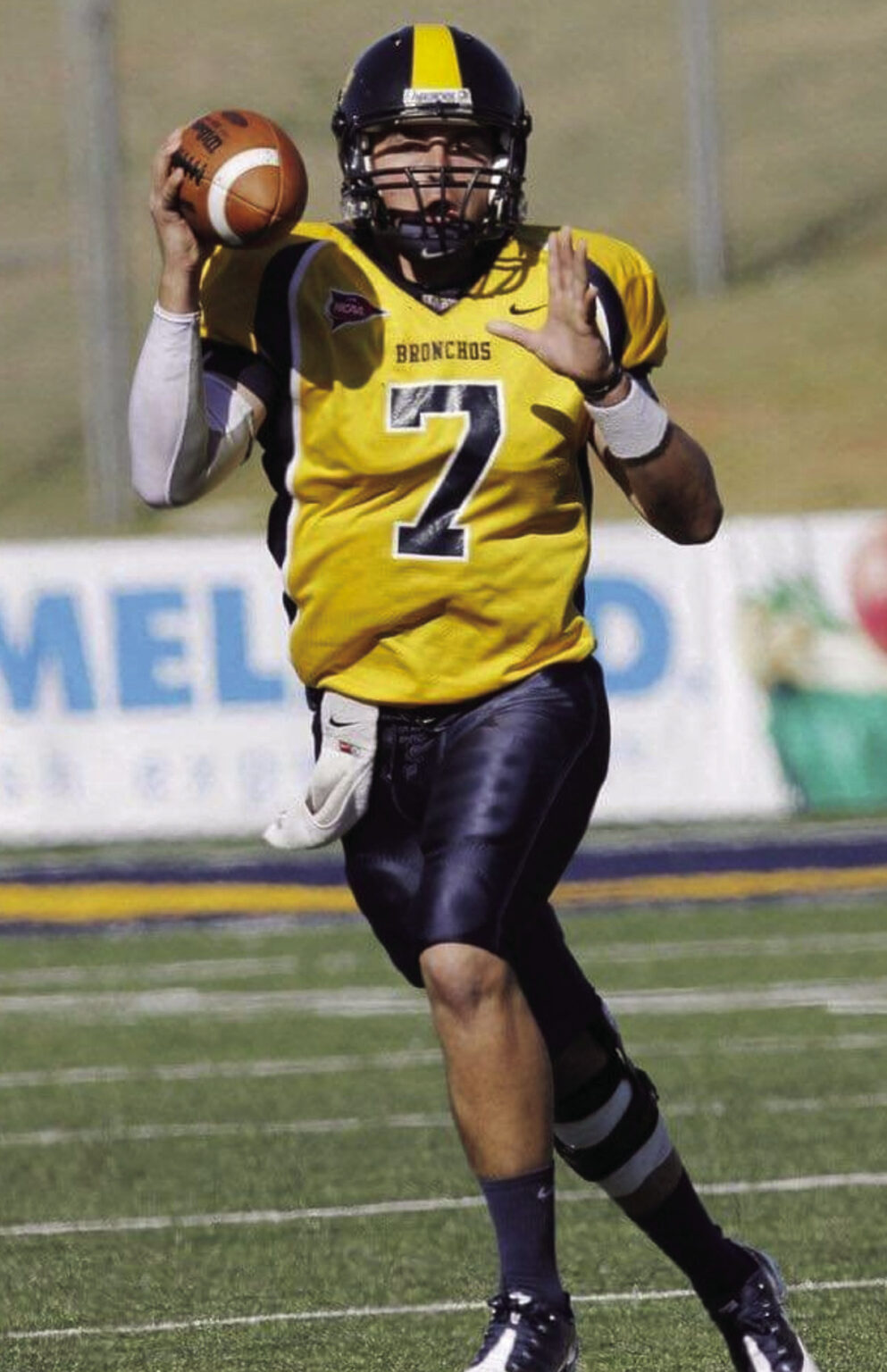 Eufaula star quarterback Ethan Sharp returns to Eufaula as assistant coach
Former Eufaula quarterback Ethan Sharp, a 2009 EHS graduate, returns to the sidelines at Paul Bell Stadium as the Ironheads' new quar-terbacks and defensive backs coach.
"Being able to come home and coach at a place that gave so much to me during my time here as a player is a dream come true. Eufaula is top notch in everything that they do. And it's hard for me to express the emotions of how thankful I am to be back and to be a part of it again. It means the world to me."
"To be able to bring my son around the culture here and raise him as an Ironhead is just very very special to me. I couldn't be happier to be back," Eufaula coach Sharp said.
Sharp was a sensational athlete at Eufaula as he was a three-sport star and had a tremendous senior season on the gridiron, hitting 240of-400 passes for 3,750 yards and 43 touchdowns, earning All-District, All-Area MVP and All-State recognition. Sharp scored the winning touchdown in the All-State game following his senior season. He was also an All-Conference pick in basketball and an honorable mention All-Stater in baseball for the Ironheads.
Sharp accepted a scholarship to play football at the University of Central Oklahoma. He was a two-year starter as quarterback and one of most prolific passers in school history. Sharp owns school career records for completions (457) and attempts (782), while ranking fourth in passing yards (4,524) and sixth in total offense (4,592 yards). He has had four of the top-20 passing games in school history. He also played baseball going 3-1 in helping the Bronchos to a 31-17 record.