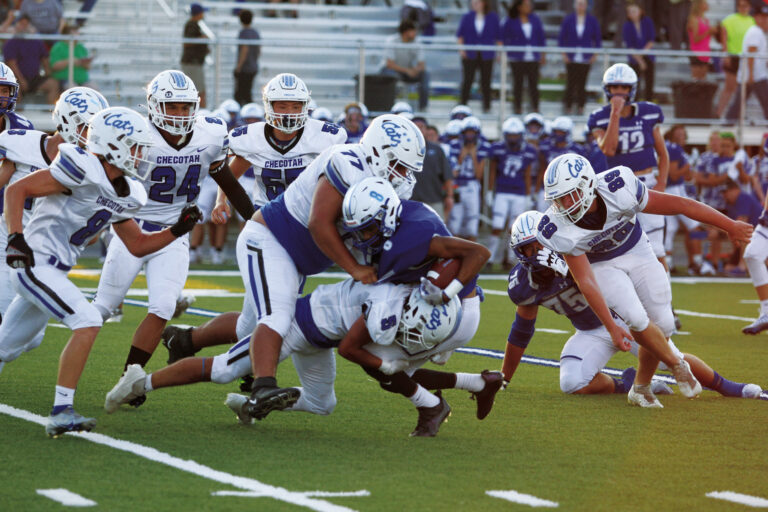 Sports Medicine for Parents 101
This time of the year, when the temperatures start pushing toward 100 degrees and the heat index pushes even higher, I am always on edge knowing that heat related illness – as it relates to outdoor athletic activities, and yes, marching band and vocational agriculture activities are included in this group – is the #1 source of PREVENTABLE death in adolescent athletes. Every year in the United States, thousands of adolescent athletes suffer from heat related illness and every year, there are fatalities. ALL of these can be prevented with proper safety measures in place AND with pre-practice and pre-event systems in place to ensure the adolescent athletes are properly hydrated BEFORE practices and games. In addition to heat related illness, blunt force trauma and cardiovascular/pulmonary incidents account for many thousands of injuries and yes, even some fatalities every year in the U.S. These topics can become complicated, but in this brief article, I'll review some common-sense sports medicine bullet points for parents to keep in mind.
I lecture and teach these topic all over the country every year and one of the most common statements I hear, especially from coaches, is, "We never had problems like this when I was that age." This statement or variations of this statement are always fingernails on a chalkboard for me as I have found this to be an excuse, in many instances, for NOT following best practices for care and prevention. Off the other side of my mouth, I can actually defend a statement like this depending on the age of the coach or parent/grandparent, as in many instances the statement IS, in fact, true. I lecture frequently about the differences between the youth today and the youth a generation ago and two generations ago. There IS a big difference in the physical activity levels and time spent outdoors as time has progressed. The youth today, generally speaking, spend significantly less time outdoors working and playing. These days, I see more and more young people that spend HUGE parts of their free time indoors, using electronic devices and NOT having outside jobs and/or activities. Certainly, this is a bit of a generalization, but it is an accurate observation. Make no mistake, this observation by itself, is a deal and in my humble opinion, a major source of problems as it relates to sports medicine topics in 2023 vs, say, 1983.
Let's dive into a VERY simplified overview of a few common sports medicine issues and what you can do as a parent to learn and apply these simple ideas to better ensure your youth athlete stays as healthy and injury free as possible.
Heat related illness is 100% preventable with proper pre-event and event specific hydration and on-site cooling and hydration stations. The rule of thumb is to drink half your body weight in ounces of purified water daily. If your athlete weighs 100 lbs, they should be drinking approximately 50 ounces of water every day. Do your own math. It's not a bad idea to weigh your adolescent athlete before and after events and practices and log these numbers to chart their water weight loss on the daily. I've seen football linemen lose as much as 15 pounds of weight in a 24 hour period! It's important to know that water loss needs to be replaced or it is a set-up for what I call a "third day fall-out" where they do OK until the third day or so and then they are at greater risk for further dehydration and a heat related episode. Sports drinks by themselves should be minimized and not consumed all day, every day. Adding electrolytes via a sports drink (think Gatorade and like products) is important but these drinks should be WITH water.
On-site cooling stations are mandatory in Oklahoma by the OSSAA. They're very simple. Open access to drinking water (no withholding water from the kids as motivation or punishment), a shaded area to get out of the sun (as simple as a popup tent) and a method to rapidly cool an overheated athlete -should heat related illness occur. I have found a garden hose and a water faucet and/or a 55 gallon trash can with about 10 bags of ice and half filled with water (to immerse a overheated athlete to their shoulders in) are sufficient. Fans that blow atomized water are great as well but are quite expensive and not always available.
Closed head injury or TBI (traumatic brain injury)/concussion are ALL the same thing. A concussion IS a traumatic brain injury and considered a closed head injury. There is no such thing as a "normal" headache and if the sport requires a helmet, it MUST fit properly (there are specific fitting procedures that are brand specific). If your child has sustained or is even suspected of sustaining a TBI, they must (by Oklahoma State Law & OSSAA rules) be immediately removed from practice and play and properly evaluated by a trained health professional before returning to practice or play….. NEVER on the same day! A concussed child or a child suspected of being concussed should NEVER be given anything by mouth (eat or swallow) or transdermal (through the skin) that would thin the blood, like aspirin or products containing alcohol.
Sprain vs Strain injuries are commonly lumped together. A SPRAIN is an injury to a ligament (soft tissue that holds bones to bones). A STRAIN is an injury to a muscle or tendon (tendons attach muscles to bones and each muscle has at least two tendons, one at each end of the muscle). Sprain injuries (ligaments) are potentially more serious than strain injuries (muscles and tendons). I explain these differences to segway into ice vs heat and acute vs subacute vs chronic.
Ice is always used for acute injuries. An acute injury is one that is less than 3-5 days old. Heat should NEVER be used for acute injuries no matter what part of the body is injured. I STILL see patients that sprained their ankle and appropriately used ice packs for the first 3-5 days then turn around and have a similar sprain injury to their back and used a heating pad. It's the same human physiology no matter the body region. Ice = acute injury.
Contrasting therapy is a combination of ice AND heat when the injured area is older than 5 days old and showing signs of improvement. THEN, a combination of ice and heat can be used (contrasting therapy) for up to several weeks in this sub-acute phase.
Heat can be applied to injuries that are chronic (that is to say injuries older than several weeks) as long as the injured area is improving. This is considered to be a chronic phase of the injury.
Sprain and strain injuries, especially in contact sports should almost always be evaluated by a healthcare professional with sports specific training and background to rule-out an underlying fracture and to determine if the nature of the soft tissue or osseous (bone) injury requires immobilization and/or surgical correction. I hear patients and athletes and parents all the time say: "I was told I tore all of the ligaments". If a ligament is completely torn (grade 3 tear), in most instances, it will require surgical correction. Badly sprained ligaments (grade 1-2) that have partial tearing do not require surgery generally speaking. The manner in which these injuries are handled in the first 24 to 72 hours will directly impact if they heal correctly. If there is bruising (ecchymosis) around the injury site, this is clinical proof that underlying tissues or bone was/ were injured enough to bleed. The discoloration is literally blood under the skin and a clear sign that the injury is more than just minor. When in doubt, use ice.
I want to remind parents that if your child does not play a fall sport but IS involved in outdoor activities like marching band and vocational agriculture etc, they are outside in the heat and just as "at-risk" as the football players and softball/baseball players. These activities are also required to follow OSSAA and Oklahoma state laws for heat illness prevention and closed head injury.
It's better to err on the side of caution and have an injured or ill child evaluated by a health professional rather than guess. I am always on edge the first month or two of the school year until the temperatures drop below the dangerous levels we usually see in Oklahoma in August and September. I don't have to lecture in Oklahoma very much for cold weather illness but seasonally, this too can be a sports medicine topic. Hopefully, this general advice is helpful to you as a parent. Best wishes for a productive and healthy school year for you and your kids.