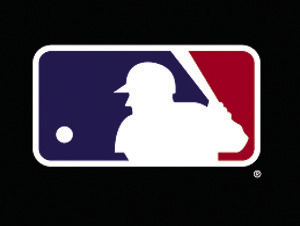 LSU players make history in 2023 MLB Draft
The 2023 MLB Draft kicked off Sunday night.
History was made at the top of the draft, with LSU teammates Paul Skenes and Dylan Crews going No. 1 and No. 2, respectively, to the Pirates and Nationals. The three-day,
20-round selection process, held in Seattle to coincide with the MLB All-Star break.
Neither the Dodgers nor Mets had a first-round pick in this year's draft. They both had their first pick pushed back 10 spots for clearing competitivebalance tax thresholds last year. The Mets' first pick is No. 32; the Dodgers' first pick is No. 36. The following is the complete first round.
3. Detroit Tigers: Max Clark, OF, Franklin Community (Ind.) HS
4. Texas Rangers: Wyatt Langford, OF, Florida
5. Minnesota Twins: Walker Jenkins, OF, South Brunswick (N.C.) HS
6. Oakland Athletics: Jacob Wilson, SS, Grand Canyon
7. Cincinnati Reds: Rhett Lowder, RHP, Wake Forest
8. Kansas City Royals: Blake Mitchell, C, Sinton (Texas) HS
9. Colorado Rockies: Chase Dollander, RHP, Tennessee
10. Miami Marlins: Noble Meyer, RHP, Jesuit (Ore.) HS
11. Los Angeles Angels: Nolan Schanuel, 1B, Florida Atlantic
12. Arizona Diamondbacks: Tommy Troy, 3B, Stanford
13. Chicago Cubs: Matt Shaw, 2B, Maryland
14. Boston Red Sox: Kyle Teel, C, Virginia
15. Chicago White Sox: Jacob Gonzalez, SS, Ole Miss
16. San Francisco Giants: Bryce Eldridge, 1B/ RHP, James Madison (Va.) HS
17. Baltimore Orioles: Enrique Bradfield Jr., CF, Vanderbilt
18. Milwaukee Brewers: Brock Wilken, 3B, Wake Forest
19. Tampa Bay Rays: Brayden Taylor, 3B, TCU
20. Toronto Blue Jays: Arjun Nimmala, SS, Strawberry Crest (Fla.) HS
21. St. Louis Cardinals: Chase Davis, LF/RF, Arizona 22. Seattle Mariners: Colt Emerson, SS, Glenn (Ohio) HS
23. Cleveland Guardians: Ralphy Velazquez, C, Huntington Beach (Calif.) HS
24. Atlanta Braves: Hurston Waldrep, RHP, Florida 25. San Diego Padres: Dillon Head, CF, Homewood Flossmoor (Ill.) HS
26. New York Yankees: George Lombard Jr., SS, Gulliver Prep (Fla.) HS
27. Philadelphia Phillies: Aidan Miller, 3B, Mitchell (Fla.) HS
28. Houston Astros: Brice Matthews, SS, Nebraska 29. Seattle Mariners: Jonny Farmelo, CF, Westfield (Va.) HS
30. Seattle Mariners: Tai Peete, SS, Trinity Christian (Ga.) HS
31. Tampa Bay Rays: Adrian Santana, SS, Doral (Fla.) HS
32. New York Mets: Colin Houck, SS, Parkview (Ga.) HS
33. Milwaukee Brewers: Josh Knoth, RHP, Patchogue- Medford (N.Y.) HS 34. Minnesota Twins: Charlee Soto, RHP, Reborn Christian (Fla.) HS
35. Miami Marlins: Thomas White, LHP, Phillips Academy (Mass.) HS
36. Los Angeles Dodgers: Kendall George, CF, Atascocita (Texas) HS
37. Detroit Tigers: Kevin McGonigle, SS, Monsignor Bonner (Pa.) HS
38. Cincinnati Reds: Ty Floyd, RHP, LSU
39. Oakland Athletics: Myles Naylor, 3B, St. Joan of Arc (Canada) HS