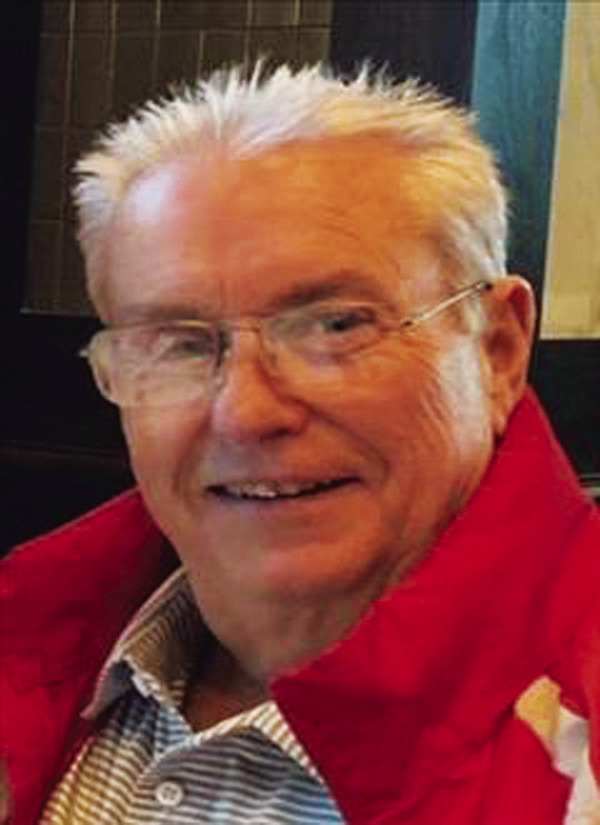 Arthur "J.R." Owens III
Arthur "J.R." Owens III, 74, of Eufaula, Oklahoma, passed away Sunday, June 25, 2023, at his home surrounded by family. J.R. was born on Dec. 29, 1948, in Stroud, Oklahoma, the son of Arthur "Junior" and Glenda Marie Owens. He graduated from Stroud High School in 1967 and maintained lifelong friendships. He continued to donate to many projects to support his hometown.
J.R. worked primarily in the roofing industry all his life. At the time of his retirement in 2014, he was Regional Manager for Gulfeagle Supply for the state of Texas.
J.R. married Katherine "Kay" Foley on July 3, 1991 in Brandon, Florida. They were happily married for 31 years and traveled throughout the US and overseas going on cruises, attending the Olympics, the All American Quarter Horse Congress, the Kentucky Derby and the U.S. Open. When J.R. planned his trips he made sure to be Dec. 29, 1948 – June 25, 2023 back in Florida when baseball season started because he didn't want to miss a Ray's game. He often traveled to the away games as well. Another joy was to travel to all the NASCAR tracks. While married, they lived in Florida and Texas, before J.R. retired and they moved to Eufaula, Oklahoma.
He wasn't retired long, before he turned one of his passions into a business. He became a race horse owner and bred and ran many winning race horses under Double O Acres. He was an active member in the American Quarter Horse Association (AQHA).
Being back in Oklahoma allowed J.R. to root even louder for his favorite football team, the Oklahoma Sooners. But, he still had a place in his heart for all the Tampa Bay teams – the Buccaneers, Lightning, and Rays. J.R. loved sports and also enjoyed hunting and fishing.
J.R. had many titles: husband, brother, PaPa, uncle and friend, but the one title that had so much meaning was DAD. He loved his son and daughter fiercely. On Jan. 3, 1983, he was the first man in the state of Oklahoma to receive full custody of his children. His children and grandchildren will be forever grateful.
J.R. is preceded in death by his parents, son Brian Wallace and sister Deana June Owens Wright.
He is survived by his wife, Kay; children Tiffany Kay Howard (husband Doug) of Broken Arrow, Okla., Toby Jay "TJ" Owens (wife Abby) of Frisco, Texas; his five grandchildren Tyler "Johnny" and Trent "Mitch" Howard, and Aiden, Brady and Carley Owens; his Aunt Pat Owens; cousins Gary and Helen Roberson, Ricky and Micky Owens of Stroud, Okla., Randy and Tina Owens of South St. Paul, Minn., Jimmy and Christy Wood of Kingwood, Texas, Mark Clayton of Edmond, Okla., and Debbie Krasinski of Concord, NH; his nephew Chris Wright (wife Leslie); his great nieces and nephews, Scarlett, Sammy, Jack, Sully, and Sophia Wright.
J.R. was loved by everyone and could light up a room with his humor and welcoming personality. J.R. was a member of the First Baptist Church of Eufaula, Oklahoma.
A memorial service will be held 10 a.m., Saturday, July 15, 2023, at the First Baptist Church with Reverend J. Ingram officiating.
Services are under the direction of Hunn, Black & Merritt Funeral Home & Crematory. Online condolences may be made to the family at www.hbmfuneralhome. com.