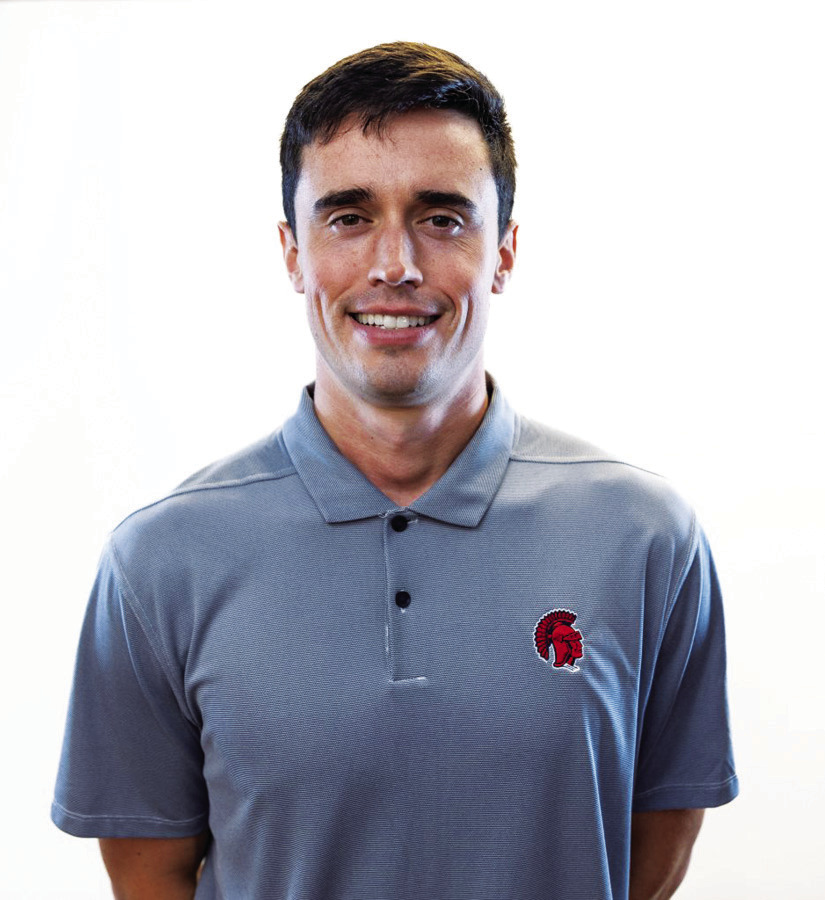 SSC welcomes Lucas Hunter as new men's basketball head coach
Seminole State College has named Lucas Hunter as the new men's basketball head coach. Hunter, originally from Carterville, Illinois, comes to Seminole from NCAA Division 2 Northeastern State University where he was an assistant coach since 2020. Prior to this role, he also worked as an assistant at Rogers State of Claremore and East Central University of Ada.
President Lana Reynolds said that she is excited to welcome Coach Hunter to Seminole State College. "We know that his experience, talent and enthusiasm will bring great things to our men's basketball program. He joins an incredible group of coaches across eight sports teams at the college who compete on the highest level and always represent our institution, community and state well. We are proud to have him on board," Reynolds said.
As Hunter starts his seventh year in Oklahoma, he looks forward to teaching courses at the college alongside his coaching responsibilities.
"College is one of the most influential times in a young person's life," Hunter said. "That's why I'm coaching and teaching. Getting to be involved in young people's lives is priceless to me, and I hope to have an impact on the students I teach just as much as the players."
On the court, Hunter looks to bring an offensive attack centered around five-man motion with fast tempo player and ball movement.
"We really value shooting, and we really value skill," Hunter said. "We want to play with great pace on offense and adapt to our best players strengths."
On the defensive side of the ball, Hunter hopes to limit teams to one contested two-point shot per possession, playing man-to-man.
"We want to be a sound gap-oriented defensive team. We want to build a shell and prevent teams from entering our paint.
Aside from the strategies of coaching a winning team, making sure his student athletes are also successful off the court is something Hunter holds in the highest regard.
"First and foremost, I want them to be better people because they played at Seminole State," Hunter said. "We want talented basketball players, but also want to make sure they are performing in the classroom, handling themselves around the community and in their social interactions. How you do anything is how you do everything, and we want young men who are high achievers in all aspects of their lives."
Hunter earned his bachelor's degree in civil engineering from Southern Illinois University and his master's in sports administration from East Central University. He helms the Trojan basketball program following the departure of the former head coach and Oklahoma Basketball Coaches Association Hall of Famer Don Tuley, who finished his 10th season at SSC this past spring after leading the Trojans to their first trip to the NJCAA National Tournament since 2007.