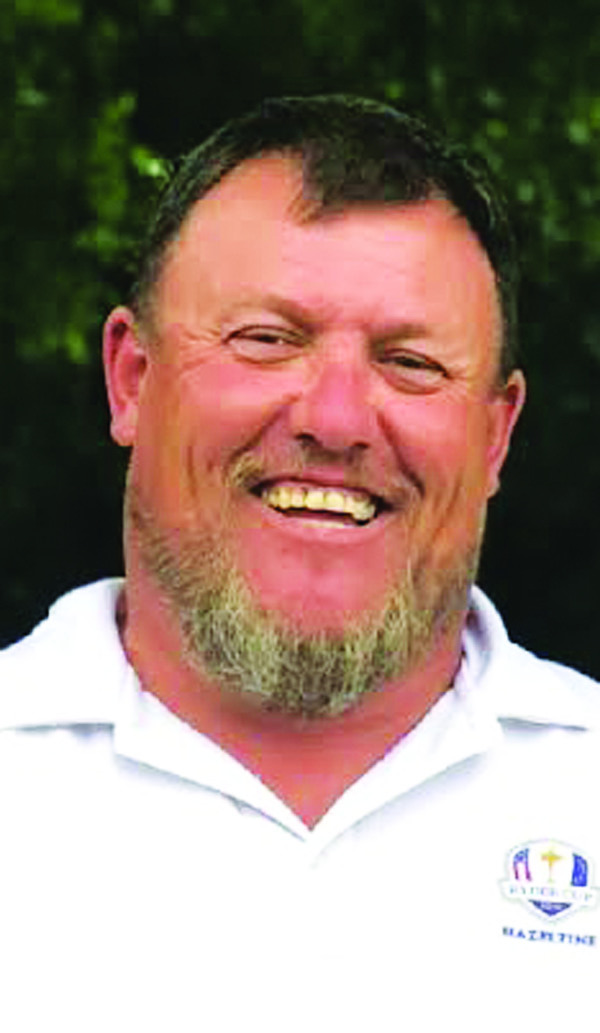 Cheyenne Thomas McNeely
Cheyenne Thomas McNeely, 41, of Eufaula, Oklahoma, passed away suddenly and unexpectedly at 4:30 p.m. on Father's Day, Sunday, June 18, 2023, while doing what he loved most. Cheyenne was born on August 30, 1981 in Lawton, Oklahoma to Thomas Lee and Anita K. McNeely (Brown). He spent his formative years living a life of adventure, going back and forth between Eufaula with his Mom and Montana with his Dad.
No matter where he was, his passion for the outdoors and all it had to offer was just as important to him as the sun is to a flower. Being out in nature, whether it be on top of a mountain or on the bank of the lake, that was where Cheyenne felt most connected to God, his family and himself.
Cheyenne received both his high school diploma and GED in 2000 and enlisted in the United States Air Force where he met his first wife, Brianna Joy Mc-Neely (Skillicorn), while both were stationed at Little Rock AFB, in Jacksonville AR. They fell in love almost instantly and were married shortly thereafter in 2001. Cheyenne and Brianna shared two beautiful children together, Leah Joy and Peyton Robert McNeely. As a military family, they lived in many places, including Okinawa, Japan, Colorado and Ohio.
After separating from the military, and his first wife Brianna, in 2007, Cheyenne headed home to Eufaula, Oklahoma where he met his second wife and the love of his life, Teryn Lee Aldridge in 2008. They immediately became best friends and were inseparable from the moment
Aug. 30, 1981 – June 18, 2023
they met. If Cheyenne wasn't at work, you could find him with her. In 2009 they made the choice to begin writing their story as a family. Together they shared three precious daughters, Alexis Jade Freeman (Aldridge), Alyson Marie and Ashlynn Anita McNeely making their family of seven perfectly complete.
Cheyenne obtained his CDL license and later a welding certificate from Tulsa Welding School.
Cheyenne had many jobs in his lifetime including working at the bingo hall where his mom played, Sonic, Arrowhead Golf Course, Swift Trucking, Arkoma Drilling, Brady Welding and CPKelco.
During his time as a driver, he enjoyed getting to see the United States from the seat of an 18 wheeler. He loved the open road, so much so that in his lifetime as a trucker he drove over 1,000,000 miles and visited every state in the contiguous US.
He had two favorite jobs, the groundskeeping job at the golf course when he was a teen, he always said the reason that job made him so happy was because he was able to be barefooted, shirtless in the sunshine and didn't have to talk to anyone. His most cherished and most important one of all though was his role as Dad, nothing brought him more joy and pride like being a good father to his babies.
Cheyenne most recently began working for CPKELCO as a machine mechanic and this new career choice allowed him to have more time at home with his wife and children.
Cheyenne enjoyed many hobbies including: fishing, noodling, hunting, pontoon boating, bonfires, camping, cookouts, time with his friends and family, movie nights and cuddles.
The home he shared with Teryn was open to all and was a place of fun, love and warmth. Everyone was welcome and everyone was family. He believed that family wasn't just something that you were born into, but was a choice, one he took very seriously.
He had many brothers, too many to list, but the one closest to him, was his chosen brother Waylon Watkins whom he did everything with and loved with all of his heart. Cheyenne's children's favorite memories with their dad include going out on the lake, family game nights and working on the fourwheeler together. The thing they will miss most about their daddy are his great big bear hugs, they were always so warm and cozy.
Our hearts are broken and Cheyenne will be forever missed.
Cheyenne is survived by his first wife, Brianna Joy McNeely (2001-2007), the love of his life, Teryn Lee Aldridge (2008-present) and his five beautiful children Leah Joy Mc-Neely (Taven Smith) of Sandusky, Ohio, Peyton Robert McNeely of New London, Ohio. Alexis and Tannor Freeman (Aldridge) of Eufaula, Okla., and Alyson Marie and Ashlynn Anita Mc-Neely of Eufaula, Okla. His first granddaughter Johanna Joy Smith of Sandusky, Ohio. His father, Thomas McNeely of Anaconda, Mont. His sisters, Celesta McNeely of Eufaula, Okla., Christy and Johnathon Leinberger of Muskogee, Okla. and Jamie and Trevor Cuchine of Dickinson, N.D. Nieces and nephews Lauren Paige and Austin Luker of Ft. Gibson, Okla. Madison Goodyear, and John Tyler Goodyear, of Muskogee, Okla. Jacob Mc-Neely of Eufaula, Okla. and Leighton and Keaton Cuchine of Dickinson, N.D. His brother by choice, best friend and partner in crime, Waylon Watkins of Eufaula, Okla.
Cheyenne is preceded in death by his mother, Anita McNeely (Brown), his maternal grandparents Donald and Linda Brown and paternal grandparents, Billy Dyton and Bertha Leona Reed.
A funeral service was held at 10 a.m., Tuesday, June 27, 2023 at the Kelley Memorial Chapel under the direction of Hunn Black & Merritt Funeral Home & Crematory.
Online condolences may be made at www. hbmfuneralhome.com