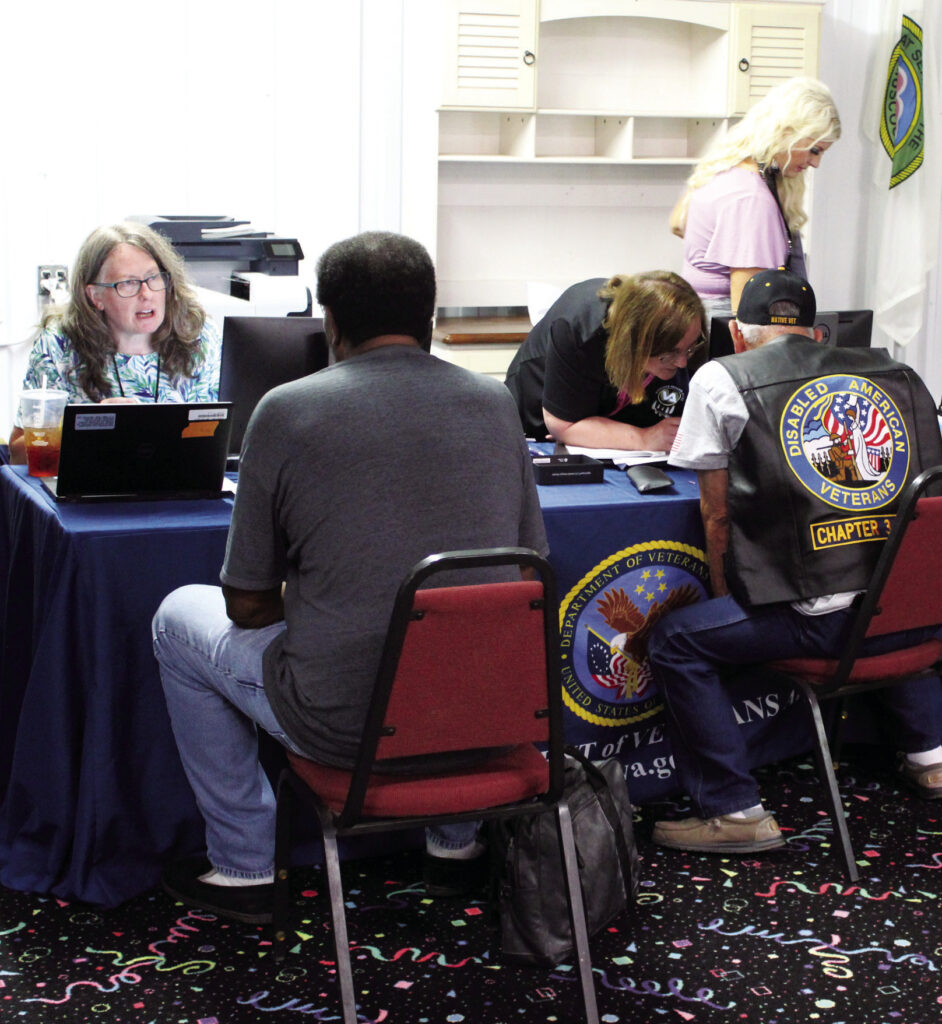 news, The Eufaula Indian Journal#A05
June 14, 2023
VA benefits meeting well attended
Dozens of veterans took advantage of a VA benefits event held Saturday at the Eufaula Indian Community Center.
The VA and the VA's Office of Tribal Relations sponsored the gathering, which was hosted by the Eufaula-Canadian Tribal Town.
All veterans were invited to attend. Several government agencies were represented, including personnel with the Veterans Benefit Administration Office in Muskogee; the Oklahoma Department of Veterans Affairs; U.S. Department of Veterans Affairs; Oklahoma Human Services and more.
Mary Culley works for the VA's Office of Tribal Government Relations.
"We've been doing this since 2018," Culley said. "I work strictly with tribal events. My next one will be July 14 with the Cheyenne and Arapaho Tribes VA."
The representatives help veterans determine their eligibility.
"We do our best to approve disability claims the same day," she said.
The goal is to ensure all military service men and women receive all their entitled benefits.