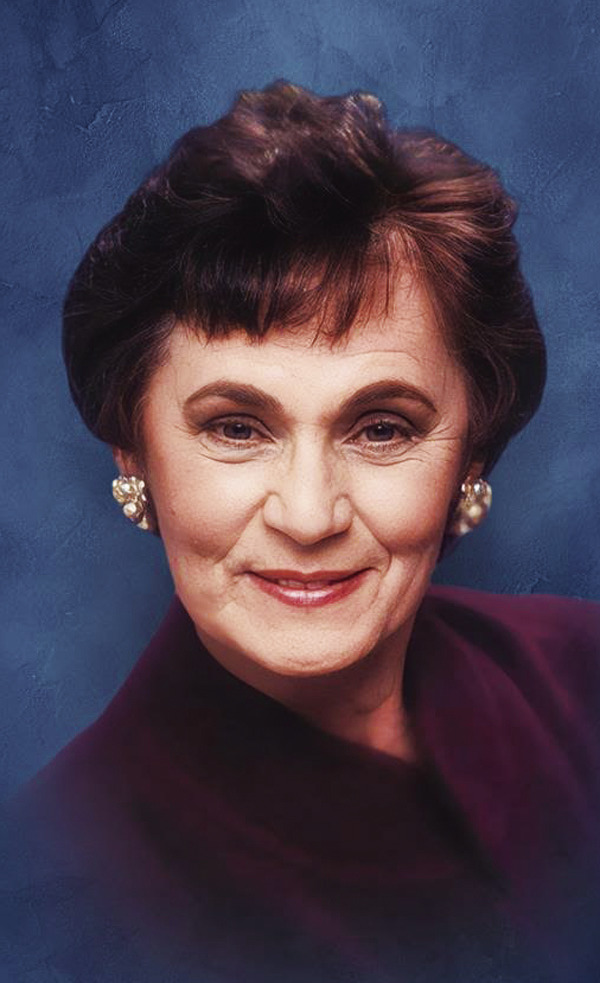 Emily Lopes
Emily Lopes, 103, of Eufaula, passed away Sunday, June 4, 2023, at the Eufaula Manor Nursing Home. Emily was born on April 13, 1920, in Lihue, Kauai (Hawaii) the daughter of Maria (Camara) and Joseph Correa.
In 1939, Emily married Edward Lopes in Kahaleo, Kauai. Ed and Emily lived near Makawao in (H'Poko), Maui for 12 years. While in Hawaii, Emily sang in the choir on Kauai and Maui. They then moved to Salinas, California.
Emily worked for the "Cel – A- Pak Company" in Salinas for 35 years until she retired. She and Edward were members of the Salinas Moose Lodge and the
April 13, 1920 – June 4, 2023
Elk Horn Yacht Club in Moss Landing, California.
After Edwards death, Emily moved to Redding, California for several years then moved to Eufaula, Oklahoma.
She belonged to several senior centers where she participated in exercise programs, hula classes and line dancing classes. She was a resident at the Lakehurst Senior Living for 10 years and went on to Eufaula Manor Rehab Nursing Center.
After moving to Eufaula, Emily joined her daughter's hula class where they entertained at several different places.
She was a member of the St. Paul Catholic Church. Emily wishes you all a big "ALOHA."
Emily is survived by her daughters, Margie James of Redding, California and Karen Ketchum and husband Loyd of Stigler, Oklahoma; grandchildren, Terry Grissom of Redding, California, Todd Lopes of Redding California, Sheryll Hafen of Redding, California, Karla Kreitler of Boomfield, Colorado and Robert Ketchum of Broken Arrow, Oklahoma; great-grandchildren, Martin Kreitler, Helen Kreitler, Zachary Ketchum, Nicole Lopes, Vinnie Lopes, Hanna Grissom, Derek Grissom, David Hafen, Jeffery Kiser and Steven Kiser; three great-greatgranddaughters and one great-great-grandson; and numerous nieces and nephews.
She is preceded in death by her parents, her husband Edward, one son Eddie Lopes Jr., a granddaughter Tammy Lopes; three brothers, William, Joseph and Manuel Correa and seven sisters, Mary Paraga, Elsie Texeria, Gloria Perreira, Rosealina Duarte, Daisy Sousa, Julia Ferreira and Helen Vidinia.
A Mass of Christian Burial was held 10 a.m., Friday, June 9, 2023, at the St. Paul Catholic Church with Father Kingsley officiating. Burial followed at the Greenwood Cemetery under the direction of Hunn, Black & Merritt Funeral Home & Crematory.
Online condolences may be made to the family at www.hbmfuneralhome. com.