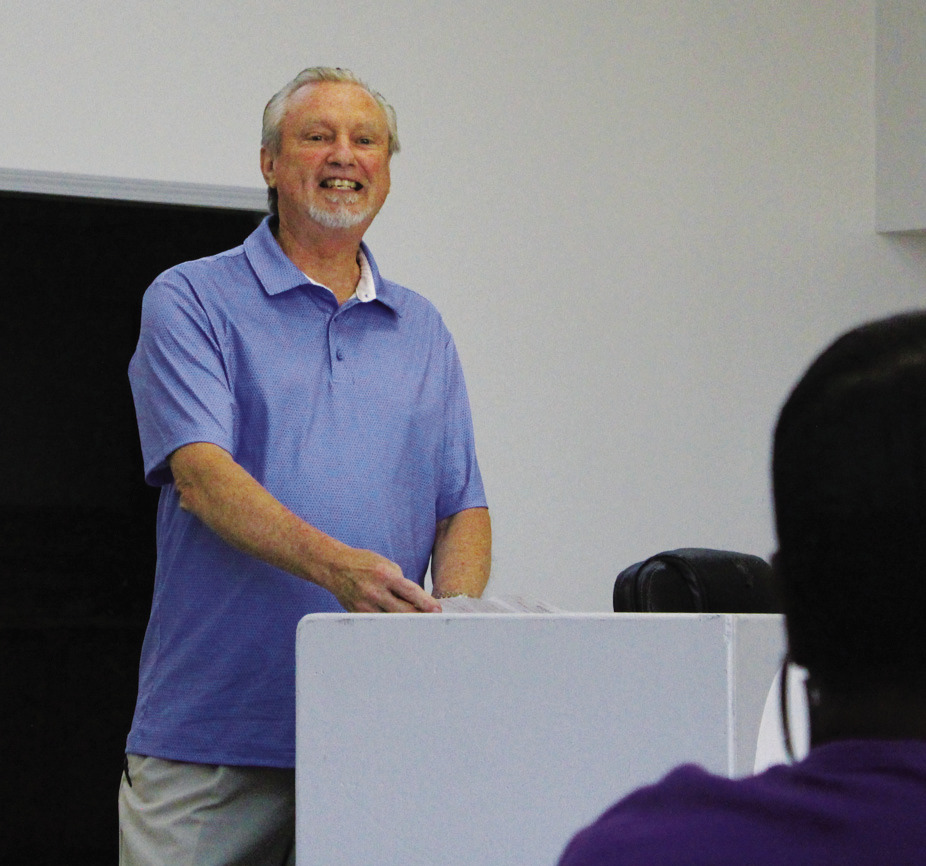 A: Main, news
June 7, 2023
Hospital grant discussed at City Council meeting
State Representative Randy Randleman addressed the Eufaula City Council at the City Council meeting on Monday night.
Randleman spoke about the state grant funding for the Eufaula Hospital project.
Randleman (R-Eufaula) discussed the $25 million grant for rural hospitals that has been awarded.
The money will be divided among the five hospitals that have applied.
"The Eufaula hospital is the only one in Southeast Oklahoma to receive $5 million," Randleman said.
Eufaula was first on the list for submissions.
The proposal is to construct and operate a Hospital Emergency Healthcare facility with inpatient capabilities to serve the population of Mc-Intosh County and surrounding area. The community will have a healthcare option that is closer than 30 miles away, which will provide acute care in addition to other outpatient and inpatient medical services.
The project will also include a total remodeling of the clinic located next to City Hall.
The City of Eufaula anticipates the return on investment in this project to be an overall improvement in healthcare equity of the population of Eufaula, McIntosh County and the surrounding areas.
Citizens in this geographic area have experienced an enhanced threat to their health and well-being through a number of different limiting factors; including their proximity to emergency and other services (especially with limited-to-zero public transportation available) and the shortage of providers located in Eufaula and McIntosh County.
Financial and service sustainability for the foreseeable future is the most paramount return on investment desired.
McIntosh County, independent of socio-economic conditions, was forced into long distance separations to receive the proper medical treatment that the pandemic required due to the lack of hospital beds in this community.
During the application process, City Manager Jeb Jones cited, "We are a community that is historically economically challenged and medically underserved. Our community is in critical need of 21st century medical resources and access to serve our citizens and the surrounding population. The funding this grant provides will give our community a giant leap forward to providing adequate medical access and services to McIntosh County."
In other Council business, the council reviewed the contract agreement with the Fraternal Order of Police Lodge 207 for the 2023-2024 year. The City proposed a vacation sell back policy, which would allow officers to sell back all unused vacation at any time during the fiscal year along with a new pay scale. The city will now also incentivize continuing education tied to training education. The council voted to renew the contract agreement.
Sales tax collections have continued to increase. Eufaula is on track for a new collection record for fiscal year 2024.
Construction of the splash pad and playground is ongoing with a completion expected in July 2024.