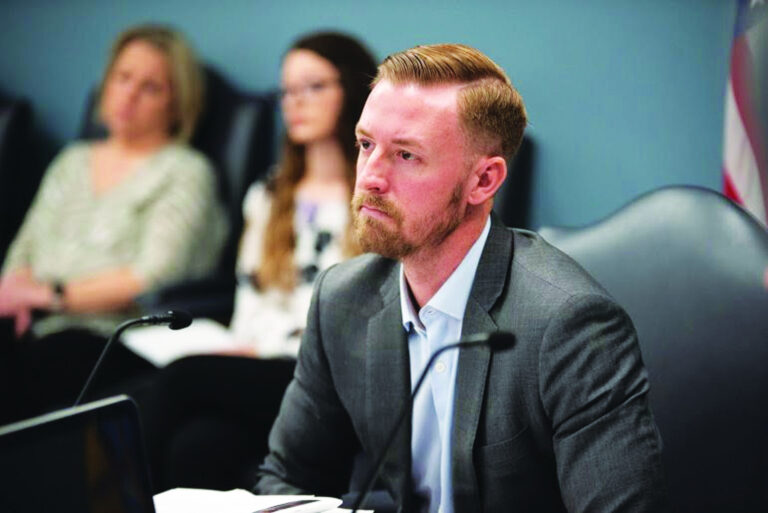 Education Department staffers sue Walters, his advisor over firings
Two state Education Department employees who were fired last week have filed lawsuits against Superintendent Ryan Walters and Matt Langston, his chief policy advisor and former campaign manager.
On Thursday, Langston emailed employees of the agency, threatening any employee "found leaking information to the press" with immediate termination. Langston sent slightly different versions of the email in an apparent "canary trap", an idea he got from Elon Musk, according to Langston's Twitter posts.
Musk is CEO of Tesla and owns Twitter, both private companies. The state Education Department is public Both employees were subsequently fired. Cheryl Mc Gee, an executive director of s cho ol-bas ed mental health, says she was let go May 25 for sharing the "keep quiet" email with the press, according to her lawsuit.
Matthew Colwell, a program manager of school success, was fired for sending a memo to the state Attorney General and a state representative, sharing concerns that Walters' proposed teacher bonus plan ran afoul of state and federal laws and could cost the state $18 million.
Both employees say their firings were unlawful and retaliatory and violated their right to free speech under the First Amendment, according to the lawsuits, filed Tuesday in federal court.
A spokesman for the department, Justin Holcomb, called their claims "a political stunt with no legal merit."
Walters announced the teacher bonus plan on April 26 in Warner. According to the department, new and returning certified teachers can earn significant bonuses of up to $50,000 if they commit to teaching for five years.
The Department allocated $16 million in federal funds for the program: unused pandemic relief funds (from the American Rescue Plan) and special education dollars. Oklahoma Watch has been asking the Department for records that show they have authorization to use the funds in this way for weeks, but they have not been provided.
Walters is already touting the program as a success, saying it has received more than 500 applicants. As I continue reporting on the program, I'd love to hear from you. Did you or someone you know apply? Please reach out via email or direct message.