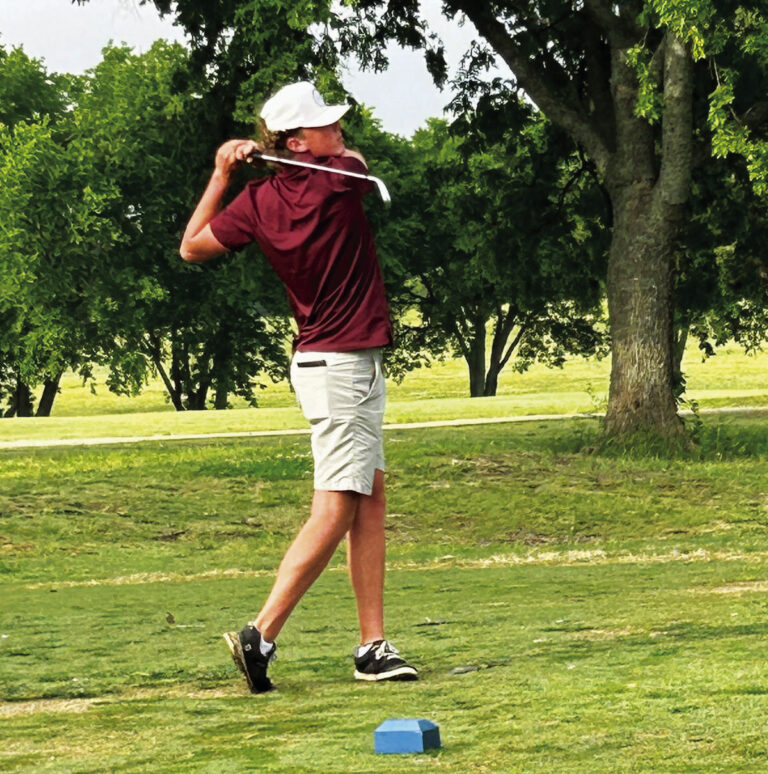 Eufaula golf program closes at State tournament
The Eufaula Golf Program continued its excellence this year as the Lady Ironheads placed 10th at the State tournament. In the boys program senior Riley Morgan made the cut to play at the state tournament as an individual at Lake Murray in Ardmore.
Morgan shot an 84-88-91 for a total of 263.
Plainview won the event with a score of 899 followed by Kingfisher 948 and Lone Grove third with a score of 978.
"The 2023 golf season seemed to fly by this year. It seems like only yesterday Coach Bumgarner and I were gearing up for the first tournaments right after spring break. Both the boys and the girls teams had a very successful season. Both teams had top finishes and were conference champions. We had several players make all conference and the top 10 at multiple tournaments.
The girls came back hungry this year after falling just a little short last year from making the State Tournament. They finished 10th in the Class 3A State Tournament this year and look forward to bettering that next year. They lose their 3x state tournament qualifier Savannah Goodman, but return Gracie Lasiter, Rhyatt Dunn, Jadence Efurd, and Gracie Burke.
The boys team fell a little short of a return trip to the state tournament this year. This year's team was led by senior Riley Morgan who qualified individually for the state tournament. Morgan was the only returning player from the '22 State Tournament team.
Losing a senior asset is always tough, but the future looks bright with a strong returning nucleus of Trent Montgomery, Andrew Robinson, Cody McNeill, Gavin Watkins, and Drake Sutherland," Eufaula head golf coach Jerad Efurd said.