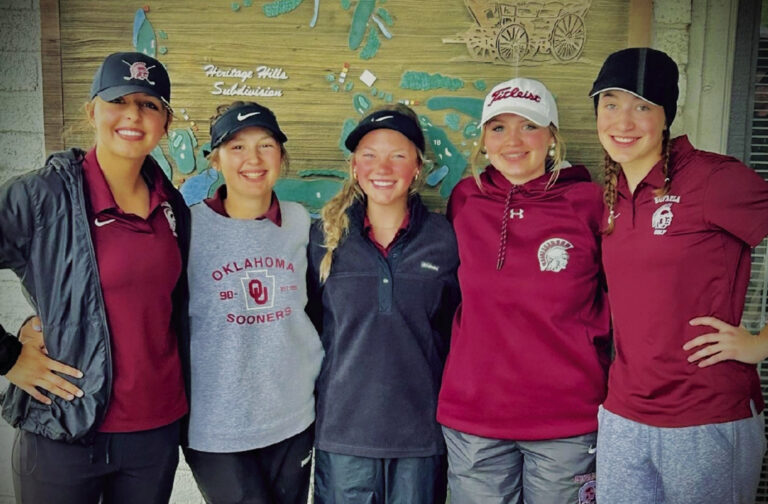 Lady Ironheads golf team punches ticket to State
The Eufaula Lady Ironheads punched their ticket to state after placing fifth at the Class 3A East Regional. Christian Heritage won the event with a score of 356, Holland Hall placed second 366, Tahlequah-Sequoyah third with 385, Henryetta placed 4th 401 and Eufaula placed fifth with a score of 413.
Eufaula team scores: Gracie Lasiter 98 Rhyatt Dunn 102 Savannah Goodman 104 Gracie Burke 109 Jadence Efurd 122 The Girls State Golf tournament will take place Wednesday and Thursday at Lake Murray in Ardmore.