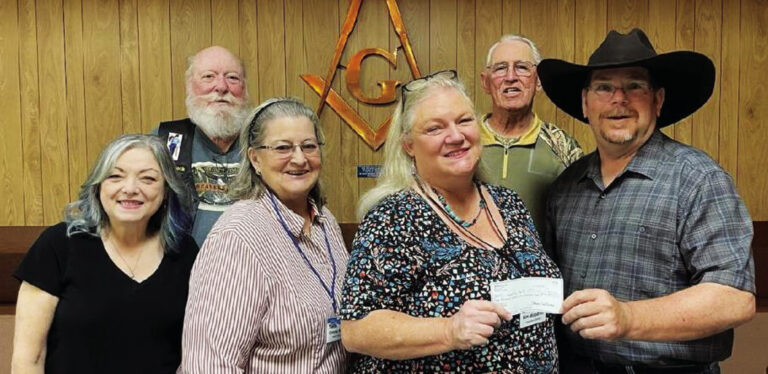 Benefit breakfast a success
The benefit breakfast held by the Eufaula Masonic Lodge #1 and Under One Roof on March 25, was a huge success, according to Kim Woodruff, Executive Director of Under One Roof.
"We fed a nice hot breakfast to 100 people and everyone was so generous with their donations. I believe this is the most we've made at a breakfast in all the years we've been doing them with the Masons," Woodruff said.
"We have an amazing group of volunteers who jump right in and get the job done and the Masons are so nice to work with. These breakfasts start early, so we make a big pot of coffee and cut up and have a great time," said Board Chair, Shryl Hulme.
The Eufaula Masonic Lodge was able to match $1,500, making the total for the breakfast, $4,072.
This is one of two fundraisers held by Under One Roof each year, the other being Local Flavor in the fall.
Local Flavor is a tasting event with local restaurants bringing a sampling of their signature items. "Watch for ticket information as we get closer to fall," Woodruff said. "These fundraisers make it possible for the charities who office in our center to be located here with no utility and maintenance costs besides below market rate rent.
"This helps those charities do more with their already small budgets to help more of the people they serve, rather than pay high costs for their office space."
For more information about Under One Roof, or if you are interested in volunteering, call (918) 689-7505.
Or, look up Under One Roof and 2nd Chances Thrift Shop by U1R on Facebook.